This tutorial will show you a quick and easy way to restart spooler windows 7.
Step # 1 – Opening Services
Click on the start orb and in the "Search programs and files" field type "Admin" and press return. The "Administrative Tools" window will open and you need to double click on the "Services" option.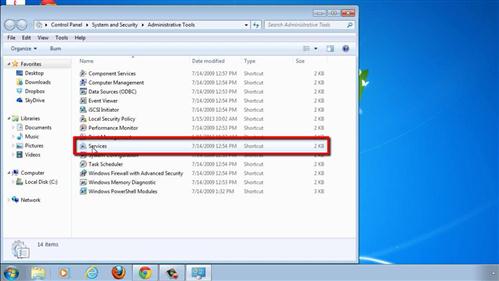 Step # 2 – Restarting the Print Spooler
The "Services" window will load and you will be presented with a long list of services that run on your computer. Scroll down this alphabetically organized list until you find the service called "Print Spooler". Right click on it and in the menu that appears click the "Restart" option. A window called "Service Control" will appear and the computer will process for a few moments, the window will close and the print spooler will have restarted.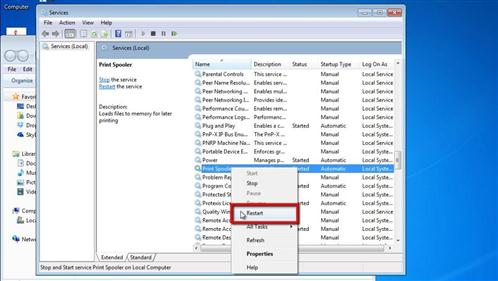 Step # 3 – Manually Restarting the Print Spooler
Alternatively, if this doesn't fix your problem, you can also try right clicking on it again and clicking "Stop", wait for the window that appears to close, then right click on it again and click "Start". Once the window has closed the spooler will have restarted and that is how to restart spooler windows 7.