Command prompt is a very old command line interpreter. Before Windows was developed, computers used Disk Operating System, or DOS, as their operating system. DOS was not graphical but textual. So in order to use the programs you were required to type in the commands. The command prompt takes you to the DOS mode where you can enter certain commands.
Follow this step by step tutorial to learn How to access Command Prompt from any folder in Windows 7.

Step # 1 – Right click on a folder while pressing Shift Key
To begin, go to any folder on your computer, press the Shift key and right click on the folder. This will open a drop-down menu which will contain a list of options which are more comprehensive then the list that would appear if you were to simply right click on the folder.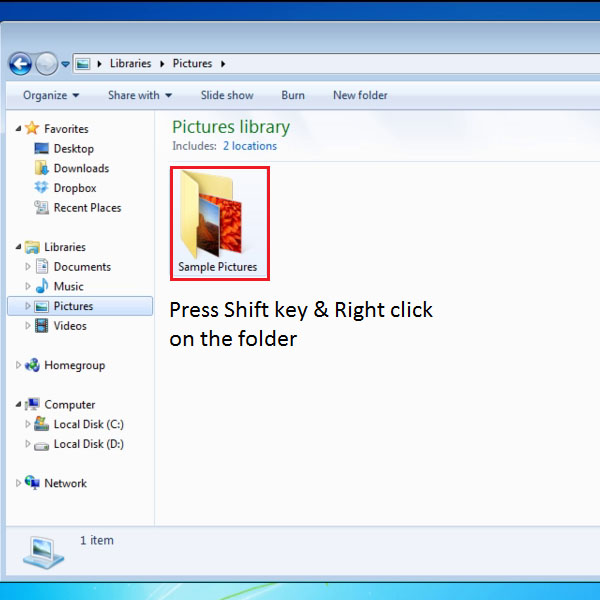 Step # 2 – Select Open command prompt window here
When you press the shift key and right click on the folder an expanded list of options is displayed before you. Once the list of options have been displayed click on "Open command window here". This will open your command prompt.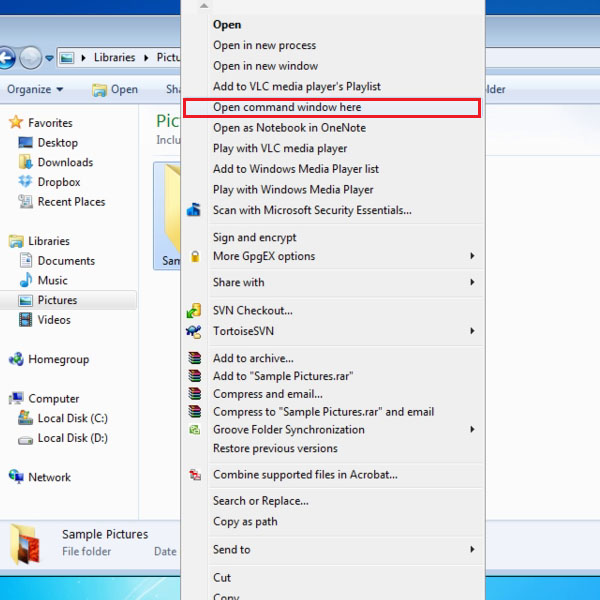 Step # 3 – Use of the Command prompt
The command prompt window is opened and you can work on it. In this tutorial we simply listed the files that were in that folder we had opened. Since this is the DOS mode so commands have to be typed.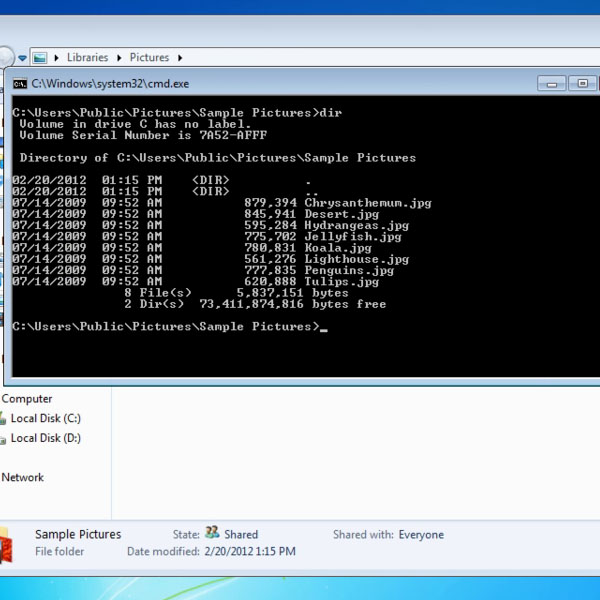 Step # 4 – No option for Library
The accessing command prompt option works everywhere but not in the library. If you go to the library and press the Shift key and right click on any of the folders it will not give the same list of options that it gives for any other folder. So command prompt cannot be accessed from the Library in Windows 7.