Windows 7 is an operating system where you can customize and alter the settings as per your needs. People want their documents, videos, pictures within a click's reach. If you click on your Windows 7 Start Menu on the lower left bottom, the videos option is missing there. In this video tutorial we will show you how to view videos from the Start Menu.
Follow this step by step guide to learn how to display access to videos on the start menu in windows 7.

Step # 1 – Open Start Menu Properties
Firstly, right click on the "Start Menu" icon which is available at the bottom left corner of the screen. Once you have clicked on it, a small menu will appear. Now click on the "Properties" option to open up the properties of start menu where you will find various options and settings to work with.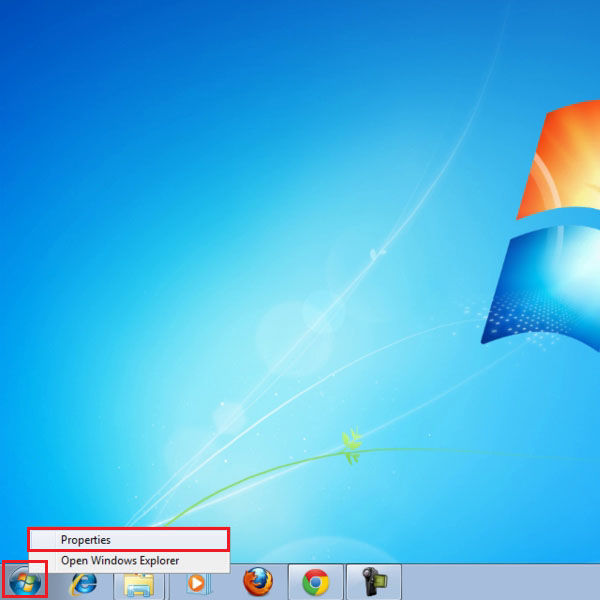 Step # 2 – Choose the Customization Option
Once you have clicked on the "Properties" option, a small window will appear in front of your screen. This is the "Taskbar and Start Menu Properties" settings panel. It allows you to adjust, modify, add or remove various features from the start menu and the task bar. Now switch over to the "Start Menu" tab. In this tab, you will find a button named "Customize" at the top left corner of the panel. Click on this button to open further options and settings.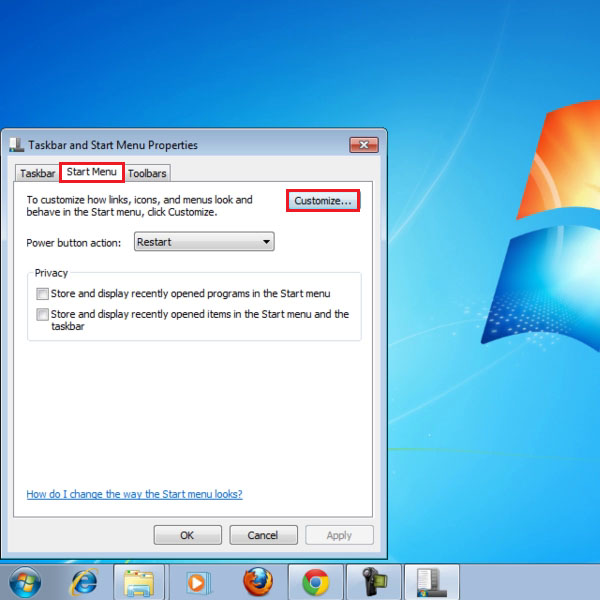 Step # 3 – Choose the Video Display Option
Once you have clicked on the "Customize" button, you will be redirected to the "Start Menu Customization" panel. There you can adjust several options and settings of the start menu. Now move over to the "Video" category and click on it to expand its options. Once done, click on the radio button next to the option of "Display as a link" to enable it. This will enable the display of videos as a link in the start menu. After changing these settings, click on the "OK" button to apply it.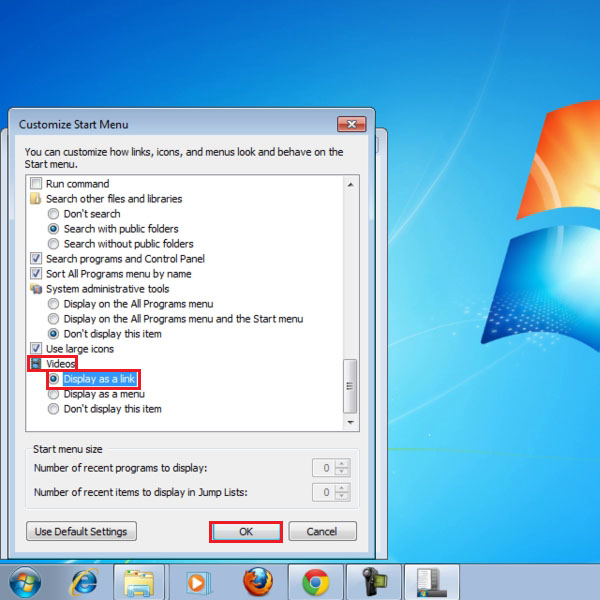 Step # 4 – View the Link of the Videos
Once you have saved all the settings, go to the "Start Menu" and click on it to open it. Now you can see that the "Video" option is available in the sub menus. Move over to this newly created sub menu and you will find all videos available in it as links.