In this tutorial, we will teach you on how to
change language in Firefox. In firefox, changing language
allows the user to view the browser in a language he or she best understands. You can add your native language and view websites in it. The only condition here is that the website should be available in that particular language. In this manner, you can change the preferred language.
Step 1 – Go to options
Follow this step by step tutorial to learn how to
change language in Firefox.
First of all, we will go to tools and select options from the drop down menu.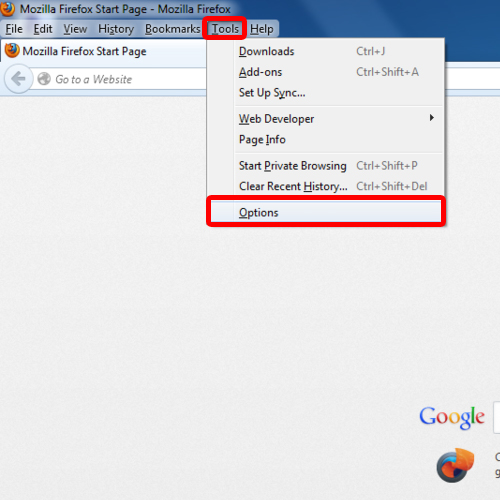 Step 2 – Go to languages section
As a result the Options window will appear and over there, click on the "Content" tab. Once there, click on the "choose" button in the "languages" section in
firefox to change language.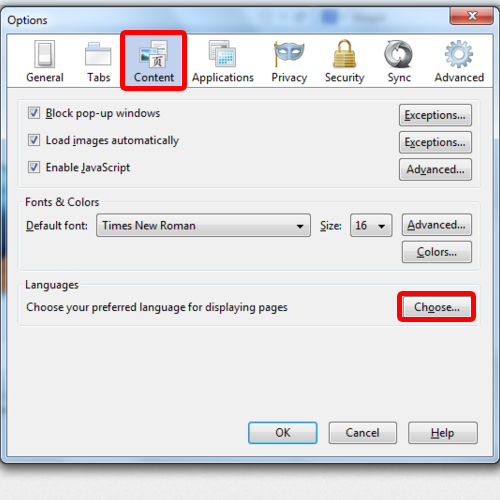 Step 3 – Add language
In the languages window, select the language you want to add from the languages list. For the purpose of this tutorial, we will choose "French". Once the selection has been made, click on the "add" button to add the language.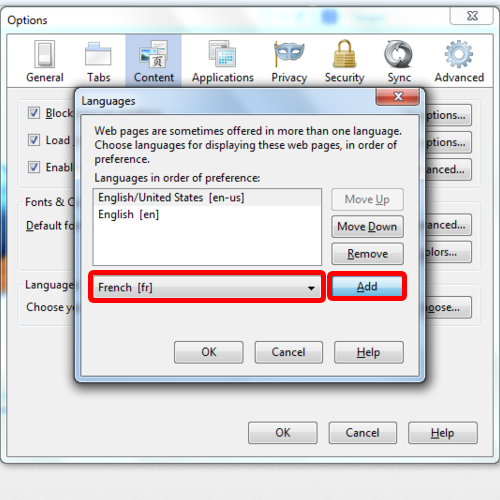 Step 4 – Set language preference
Make sure the recently added language is at the top by order of language preference. Webpages which are offered in more than one language will use this order of preference when searched for. Click on the "ok" button to exit the "options" window.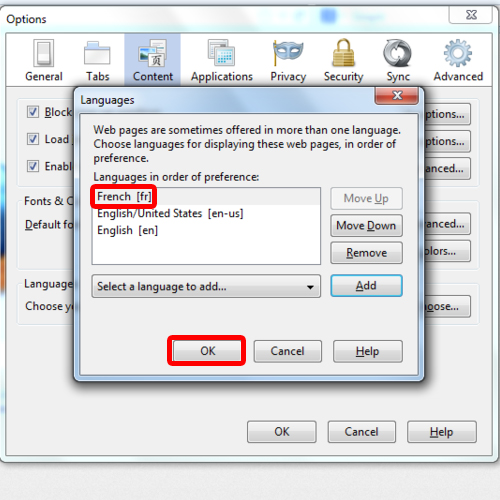 Step 5 – View website in new language
For the purpose of this tutorial, we will search "Facebook.com". The web page will appear in the preferred language we have set. In this case, the Facebook login page will appear in French.