Putting a video on Craigslist is something that is not actually allowed. This tutorial is going to show you a trick that will get you about as close possible to having a video on the site by making the viewer click through to YouTube. 
Step # 1 – Creating a Screenshot of the YouTube Video
First of all you will need to navigate to the YouTube video that you want to post onto Craigslist. Start the video, then as soon as the first frame has loaded pause the video and take a screenshot of your computer using the "Print Screen" button on the keyboard. Now, click the start orb and type "Paint" into the search box and press return. Paste the print screen into Paint and then use the "Select" tool to drag a selection just around the video and the progress bar below. Click the "Crop" icon. Save the image as a jpeg file.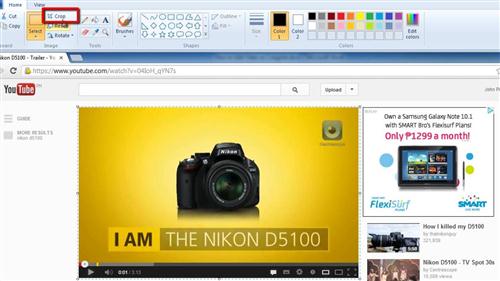 Step # 2 – Uploading the Screenshot
Go back to your browser and open a new tab. Visit the website, "www.imgur.com" and click the "Computer" button in the right. Find the image we just created on your computer and click "Open". Click the "Start Upload" option. The image will upload and you will be redirected to it. To the right of the image you will see an area called "HTML Image", click the "Copy" icon to the left of the HTML code below this heading.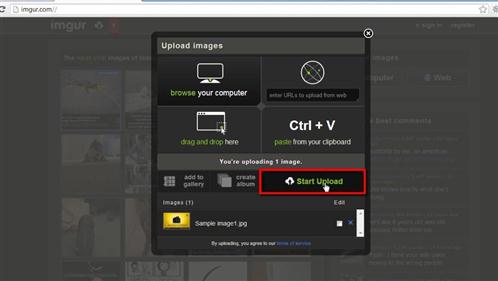 Step # 3 – Creating the Post
Open a new tab and visit the Craigslist site that is local to your area, here we are using "london.craigslist.co.uk". Click the "post to classifieds" option in the top left. Select the type of posting you are making, here we are just saying we are listing something for sale. Choose a category and then you will be able to create a description. Give the post a title, price and detail a location. You should also enter your email address.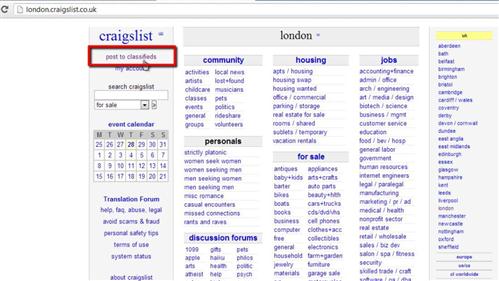 Step # 4 – Completing the Posting
Into the posting description box enter a few words that you want to appear above your 'video', then create a new line and paste the HTML code we copied earlier. Go back to the YouTube page and copy the address of the video. Use this to replace the first link in the HTML code. Click "Continue" below the description box then click "Done with images" on the next page. You will then see a preview of the ad. As you can see we do have the image of our YouTube video here and it looks as if it would work. When the viewer tries to click the play button on the video, they will be redirected to YouTube where they are able to watch the video. This certainly isn't a perfect solution, but when it comes to video on Craigslist this is about as good as you can get.