This tutorial is going to show you how to upload video to Youtube which is a relatively simple process.
Step # 1 – Navigating to the Upload Page
Before we begin it is important for you to have a YouTube account. Visit YouTube and make sure that you are logged into your account. A the top of the page you will see a button called "Upload", click this. You will be taken to the upload page. Today YouTube accepts almost all of the most common video formats so you probably won't need to worry about what format your video is in.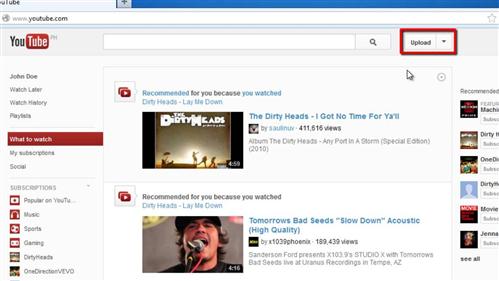 Step # 2 – Uploading a File
As you can see it is possible to either drag and drop files into the upload area or search for files using the browse option. Here we are going to drag an Mp4 video file from our computer into the box. Almost immediately the video will start to upload.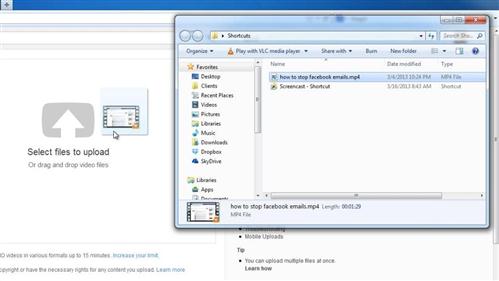 Step # 3 – Customizing the Video Settings
While the video is uploading you will have time to customize some of the information that will be displayed with the video, such as title and description. Here we are just entering some basic information about what our video is showing. Below this you will be able to choose some tags which will help people find your video when they are searching YouTube. Choose some of the suggestions and add your own if you want. You should also choose a category for your video from the drop down list. You can also choose to customize the privacy settings and choose whether you want to share this video on any social media sites.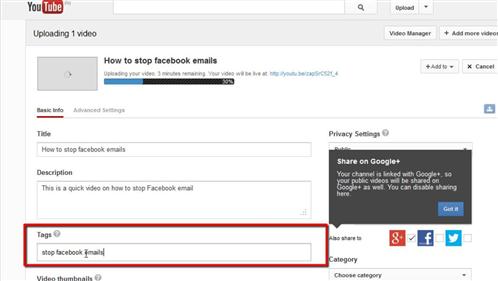 Step # 4 – Completing the Upload
Once the upload has completed you can choose a thumbnail for the video at the bottom. Click "Save changes" and that is how to upload video to YouTube. To view your uploaded video, simply click on the link at the top of the page.