To adjust the menu bar windows makes the process is easy once you know how. This tutorial will show you how to adjust your menu bar.

Step # 1 – Making the Menu Bar Visible
The default in Windows 7 is not to have the menu bar visible. In order to adjust its settings you need it to be visible, click "Start" and then "Computer". In the window that appears click "Organize" in the top left hand corner, navigate to "Layout" and in the menu that appears click "Menu bar".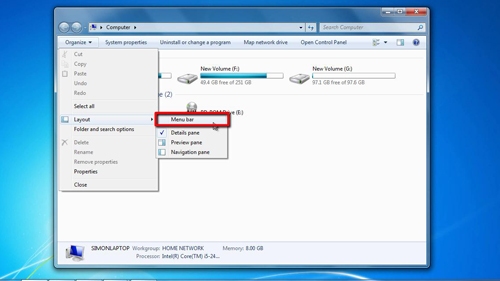 Step # 2 – Opening Appearance Settings
In order to adjust the appearance settings of this menu bar, right click anywhere on the desktop and click "Personalize" in the menu that appears. The "Personalization" window will appear, at the bottom click on the "Window Color" icon. This will open "Window Color and Appearance" at the bottom click on "Advanced appearance settings…".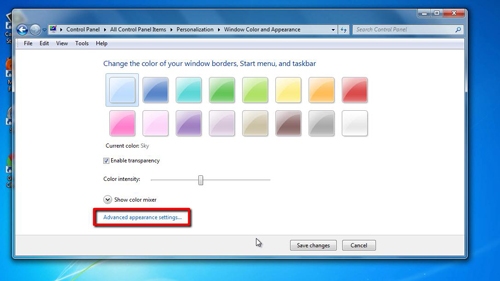 Step # 3 – Customizing the Bar
This is where your menu bar windows can be changed. In the "Item" field, select "Menu" from the drop down list. You can now use the "Size", "Color", "Font" boxes etc to adjust the menu bar settings. To complete the changes click "OK" and you will now be able to see the menu bar anywhere will have the new settings applied.