The navigation pane can be a useful tool to get around your computer, but also can take up space on the explorer window. To remove the navigation pane windows makes it a very easy process, this tutorial will show you how.

Step # 1 – Identify the Navigation Pane
First, click "Start" and open "Documents". This will open an explorer window and you will see that there are several elements to the window. The "Navigation pane" is the column on the left which lists different locations in your computer.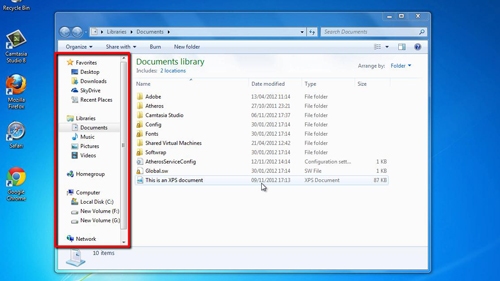 Step # 2 – Removing the Pane
To remove the navigation pane windows makes it simple. Just click the "Organize" button on the top left side of the explorer window. Navigate to "Layout" and in the list that appears you will see "Navigation pane" with a small tick to the left hand side. Click on "Navigation pane" and the menu will close and the navigation pane disappears.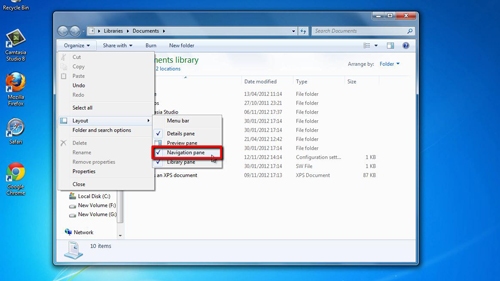 Step # 3 – Confirming Removal
This will remove the navigation pane not just from "Documents" but from all explorer windows. To see this, click "Start" and then "Computer". You will see that there is no navigation pane here either.