It's extremely important to regularly make backup copies of all data that you work with. It's even better if those backup copies can be automatically created by the operating system. OS X (os ten) has a built-in backup program to do just that. It's called Time Machine, and we'll talk about it in this video lesson.

To set up Time Machine, go to the "System preferences" and choose "Time Machine". Choose a back up disk by pressing the "Select disk" button. It's best to store backups on an external hard drive if you have one.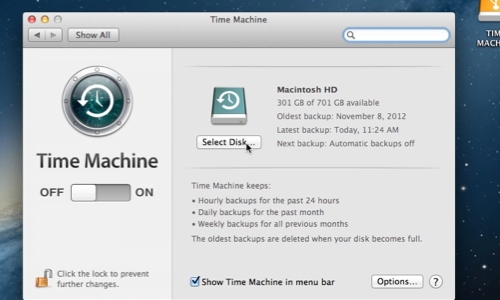 To exclude a folder or disc from the backup, click Options and add the folder or disc to the list of exclusions by clicking +. You can also enable notifications about old backups deletion. Click Save and start backing up.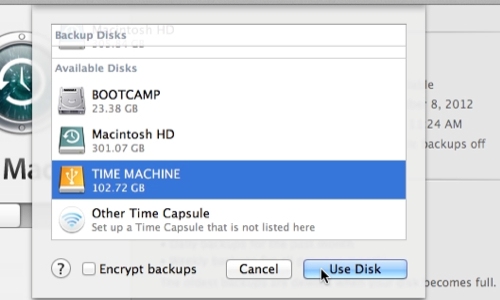 By default, Time Machine saves copies of the operating system on an hourly, daily, and weekly basis. So you can always revert back to a previous state of your operating system if you ever have any problems.