Introduction
In this tutorial, we will teach you how to block useless web sites. Blocking websites is fairly easy. One way to do so is by editing the "host" file and adding the addresses of the websites that you want to block. Another way is to use your browser to block certain websites. In this tutorial, we will use an extension available in Google Chrome to block useless web sites.
Step 1 – Search for personal blocklist app
Follow this step by step guide to learn how to block useless web sites.
For the purpose of this tutorial, we will be using Google Chrome as our browser. In the browser, open chrome.google.com/webstore/category/apps. Once the web page loads, go to the search bar on the top left corner of the page and search for personal blocklist.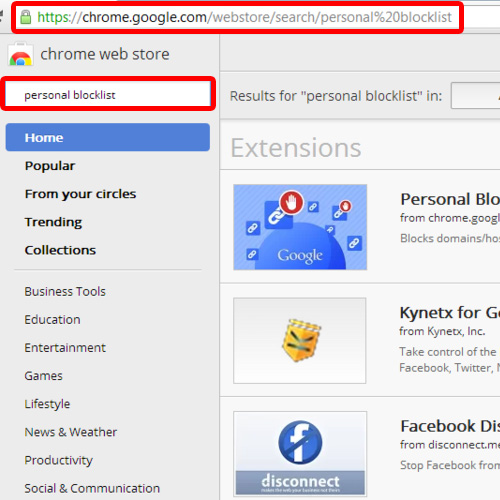 Step 2 – Click on the add to chrome button
As a result, various extensions will be displayed meeting your search criteria. From the search results, find personal blocklist extension and click on the Add to Chrome button.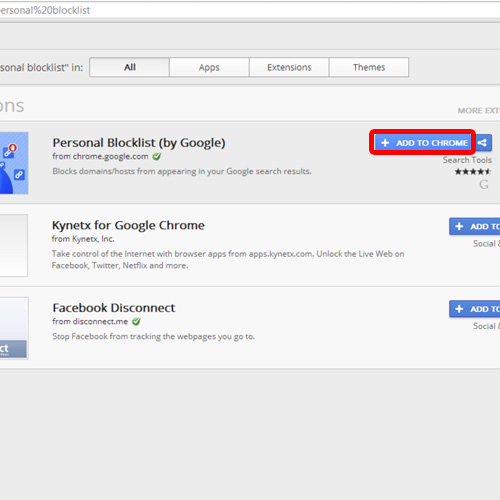 Step 3 – Add the new extension
A confirmation pop-up will appear on your screen. Click on the add button to add the new extension. Chrome will take a few moments to add the extension. Once the extension has been added, you will be displayed with a notification in the top right corner of the page.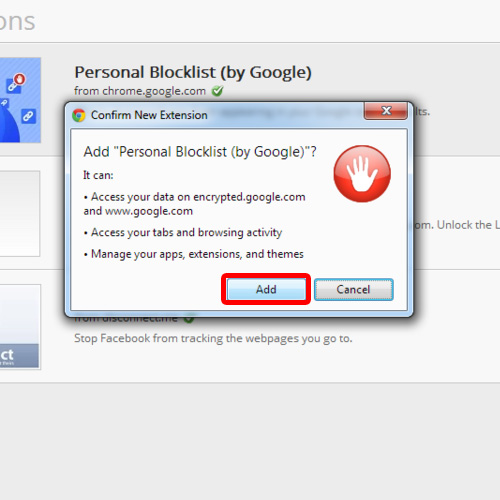 Step 4 – Enter login info
Click on the sign in to Chrome option and a new login page will open. Enter your login info and sign in to Chrome.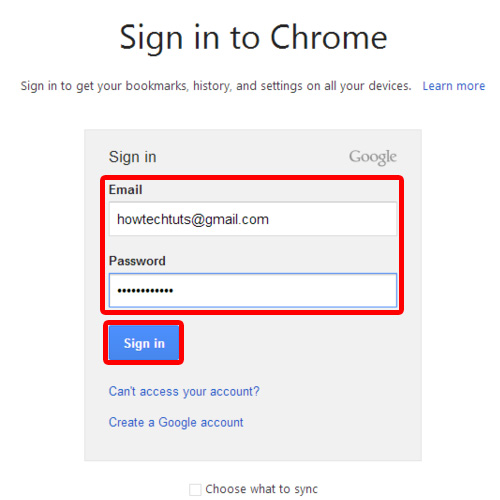 Step 5 – Block websites
Now open google.com and search for anything that you want. You will be displayed with several search results meeting your search criteria. Since we have added the personal blocklist extension, below every website there will be a block option. Block any website that you want and it will disappear from the search results. Blocking websites becomes a whole lot easier because of this extension.