In this tutorial you are going to learn how to cancel facebook friendship request, which can be useful if you have sent a request to someone by mistake.
Step # 1 – Going to the Profile of the Friend You Requested
Navigate to Facebook and make sure that you are logged into your account. From here enter the name of the person you sent the request to in the search box at the top of the screen and click on their profile when it appears in the list. You will be redirected to their profile.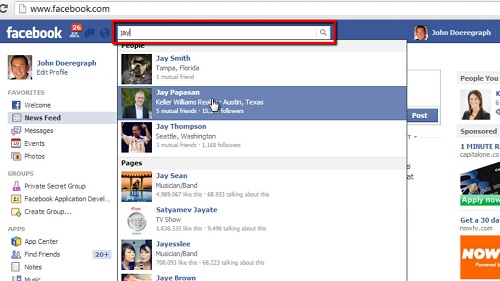 Step # 2 – Cancelling the Request
Hover you mouse over the button that reads "Friend Request Send" and in the menu that appears click "Cancel Request". A window will open confirming that you want to cancel the request, click "Confirm." That it, now you know how to cancel facebook friendship request.