In this tutorial you are going to learn how to delete facebook jobs which can be useful if you want to increase your privacy on the social network.
Step # 1 – Navigating to Your Facebook Profile
Navigate to Facebook and ensure that you are logged into your profile. In the top right corner of the screen click on your username, this will redirect you to your profile.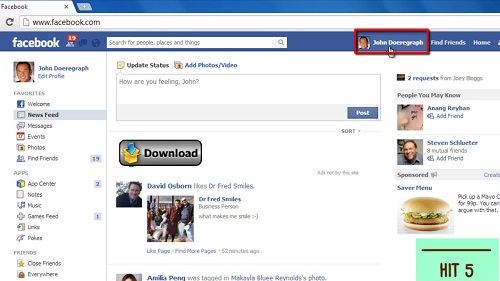 Step # 2 – Removing a Previously Held Job
On your profile page, click the "Update Info" button. You will be redirected to the page that will allow you to change the information that appears on your profile. In the "Work and Education" section you will see the jobs that you have previously held. To remove one of them click on the small "X" to the right of the "Edit" button. A window will appear asking you to confirm the removal, click "Confirm". The past job will disappear and that is how to delete facebook jobs.