In this tutorial you are going to learn how to remove a twitter account from an iPad. Please note this does not close your twitter account itself. To do this you need to go onto the main site.

Step # 1 – Finding the Account Settings
From the home screen of your iPad click on "Settings". Once the settings area has opened scroll down the menu on the left and touch the "Twitter" option. More options related to Twitter will appear on the right and you need to touch your username.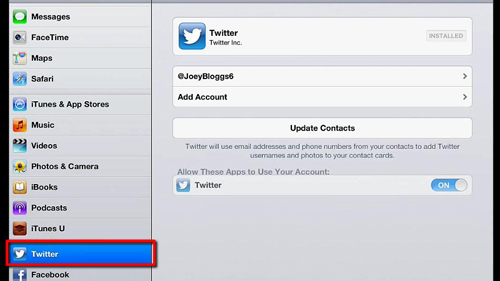 Step # 2 – Removing the Account
On the next page touch "Delete Account", a confirmation box will appear, you just need to touch "Delete" and the account will be removed from the iPad. To confirm this let's go back to the home screen then open the Twitter app. As you can see we are no longer signed into our account and that is how to remove a Twitter account from an iPad.