In this tutorial you are going to learn how to
download movies to iPad
which can be useful if you want to make the most of the media device.
Step # 1 – Finding the File to Transfer
The iPad only supports certain video formats and if you want to transfer a movie to the device they need to be in one of these formats, this includes, mov, mp4 and m4v files. Here you can see that we have a movie in the mov format. For this tutorial we are just using a small video file, but you can do this for movies of any size.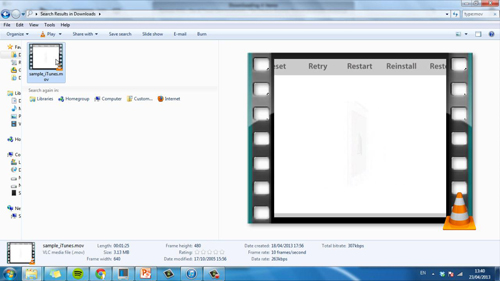 Step # 2 – Finding the Films Area on your iPad
Start iTunes and make sure that your iPad is connected to the computer. In the top right of the window you will see a button called "iPad", click on this. This will load a summary page of your iPad. You need to click the "On This iPad" tab at the top of the window. This will detail what is currently stored on the iPad, click the "Films" option on the left.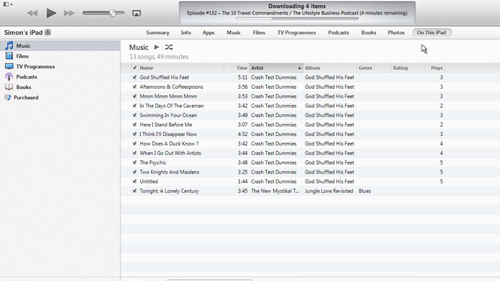 Step # 3 – Transferring the Movie to the iPad
Now go back to where we had the movie we want to transfer and drag it into the iTunes interface. Drop the file into the films area and it will be transferred to the iPad – when it has completed the circle on the left will be fully blue.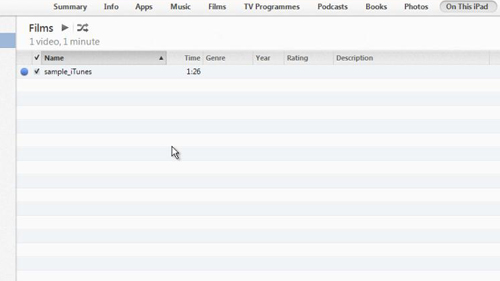 Step # 4 – Making Sure the Transfer was Successful
Now to make sure that this has worked we will go to the iPad and open the "Videos" app. In the interface that loads we will be able to see the video we just uploaded, touch it and then touch the play button in the top right – the video will start to play and that is how to
download movies to iPad.