In this tutorial you are going to learn
how to download games to iPad
which is a very simple process.
Step # 1 – Navigating to Games in the App Store
The first thing you are going to need to do is open the App Store, which will allow us to download a game. Touch the "App Store" icon on the homepage. If you are looking for a specific game you should use the search box in the top right of the application. Here we are going to just browse for a game so we will touch the "Games" tab at the top of the app.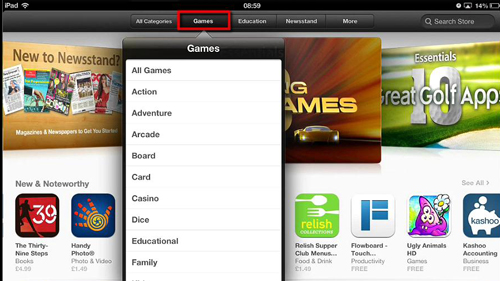 Step # 2 – Download a Game
A menu will appear, simply touch the sort of game you are interested in, here we are selecting "Arcade". Find a game that you are interested in and touch its icon, a window will appear with a button that says "Free", this will state a price if it is a paid for game. Touch this button. It will change to read "Install App" – touch it again.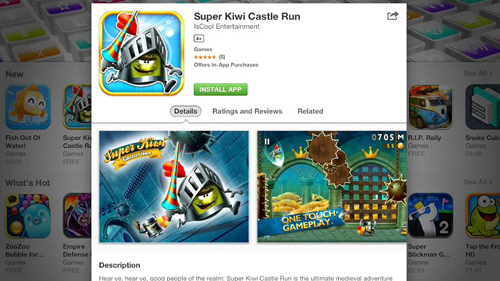 Step # 3 – Starting the Game
A blue progress bar will indicate the state of the download and when it has finished you will be able to open the app by touching the "Open" button. The app will load and that is
how to download games to iPad
. You can open the game from the homescreen in the future, press the home button to return there and you can see the new app is now present – simple touch this to open the app.