In this tutorial you are going to learn how to download free ebooks for iPad.

Step # 1 – Accessing the Free Books Area
From the homescreen of your iPad touch the "iBooks" icon. In the application that loads you need to touch the "Store" option in the top left. A new page will load listing some books that are currently available. Scroll down to the bottom of this page and you will see an option called "Free Books", touch this.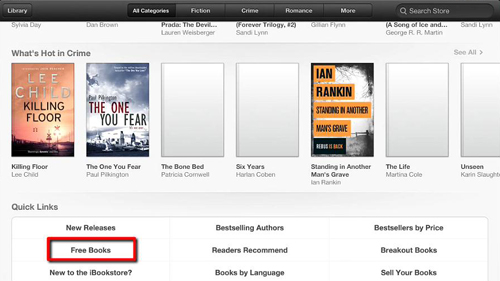 Step # 2 – Finding the Free Book you Want
A page will load will some free books, you will be able to browse through this selection to find something that you are interested in. Here we are just going to touch something from the homepage but you are also able to touch "See All" or swipe through the books to get a wider selection.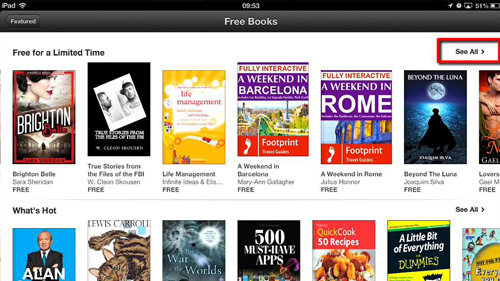 Step # 3 – Downloading the Book
In the window that has appeared touch "Free" and then "Get Book". The button will change to say "Downloading" and you might be prompted to enter your iTunes password – don't worry you will not be charged for anything. Once you have done this you will be taken back to the original iBooks interface and you will see your new book and it will be downloaded (you can see the progress from the indicator to the right of the screen).
Touch the book and it will open, you can then use your finger to swipe through the book. That's all there is to it, you now know how to download free ebooks iPad.