In this tutorial you are going to learn
how to download books to iPad
which is very easy thanks to the "iBooks" app.
Step # 1 – Download iBooks
First you are going to need to download the app called "iBooks" which will allow you to easily download and read books on your iPad. Open the "App Store" app and in the top right touch the search box and type in "ibooks" and touch "Search". A page will load with the results, you will see one called "iBooks" – install this just as you would any other app. As you can see here we already have it installed so we will return to the home screen.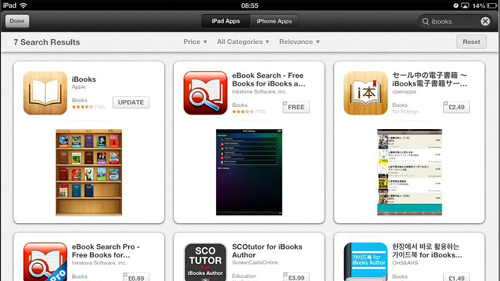 Step # 2 – Finding the Book you Want to Download
Touch the "iBooks" app and in the screen that loads you need to make sure you are in the store view. If you are not touch the "Store" button in the top left. You will see many books here available for download. For this tutorial will are just going to download a free book so we will touch the "Free Books" icon. A new page will load and you just need to touch the book you are interested in.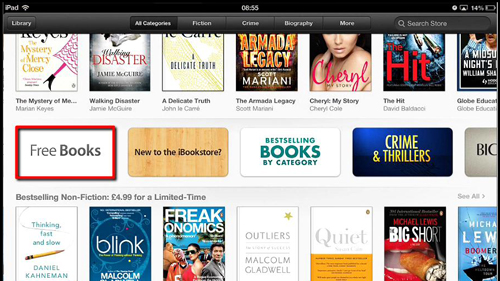 Step # 3 – Opening and Reading the Book
A window will appear and you need to touch "Free" – if this is a paid book this button will have a price displayed instead of "Free". After touching it, it will read "Get Book", touch this. The book will download and you will be redirected to your library – simply touch the book and it will open. You can then read the book using the application, swipe your finger to change the page. That is the simple process for learning
how to download books to iPad.