In this tutorial we are going to show you the procedure for changing file properties, Document properties, or metadata as they are more commonly known. These properties are actually small details about a file like title, author name, subject, and keywords etc through which the document is identified.

Step No. 1: File Option
First of all open the document. In this tutorial we would be using the Microsoft Word file. Then click on the 'File' icon on the top left panel.

Step No. 2: Info Tab
Now click on 'Info' and you will observe the document information panel on the right. Click the arrow next to Document Properties to select the set of properties that you want to change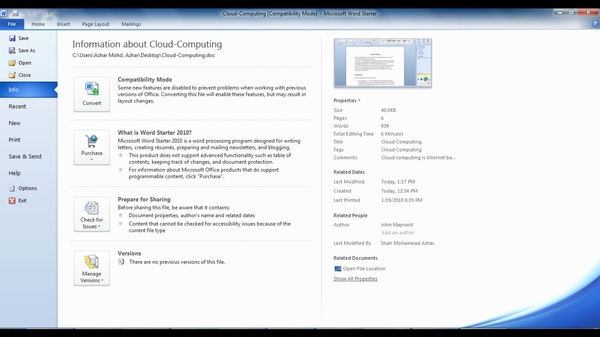 Step No. 3: Show Document Panel
Now go to properties and choose the 'Show document panel' option. You will see a panel containing all the information about the document.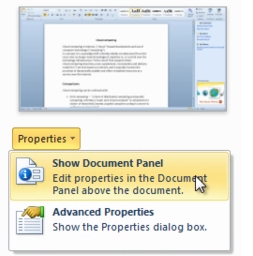 Step No. 4: Make the Changes
Change the details as per your requirement. Once you are done with the changes go back to the document information panel and you would see that the changes have been made there as well automatically.

Step No. 5: Save Changes
Save the changes you have made by clicking on the save button.