In this tutorial, you are going to learn how to change lock screen wallpaper in Windows.

Step # 1 – Download Tweaks Logon Changer
Open your web browser and click into the address bar at the top. Type in "
http://tweaks.com/software/tweakslogon/
" and scroll down until you see the green and silver CNET download button.. Click on the download hyperlink below this and a zip file will download to your computer. Open up the folder that you downloaded and installed the software to, there you will see a zip folder called "tweakslogon". Right click the zip folder and select "extract here".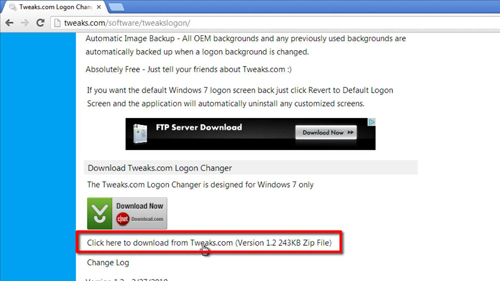 Step # 2 – Change your lock screen wallpaper
Open up the "TweaksLogon" application that you just extracted. Windows will first confirm that you want to allow this program to make changes to your computer, click "Yes" to continue. A simulated logon screen will appear, click "Change Logon Screen" at the bottom left of the screen. Now you can browse through your files to pick the lock screen of your choice. Select the wallpaper image you want to use and click "Open". You have successfully changed your logon and lock screen wallpaper.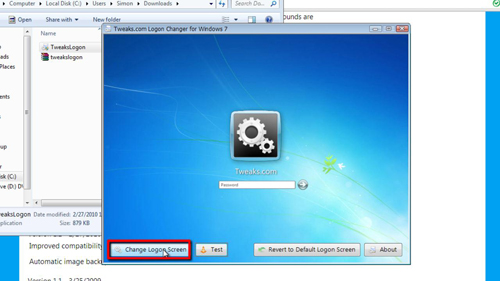 Step # 3 – Testing your Lock Screen Wallpaper
Before you close the "TweaksLogon" program, click the "Test" button to the right of the "Change Logon Screen" button. It will then open up your lock screen so you can see what the wallpaper looks like, now unlock your computer by entering your password. You can also test the lock screen manually by clicking "Start", and then navigate to the right of the "Shut down" button, where you will see a drop-down menu with several options, choose "Lock". Your lock screen should be changed to the wallpaper of your choice and that is how to change lock screen wallpaper in Windows.