My Yahoo homepage is an interesting forum for those who want to be connected with and updated about everything that is going on around the world. With the help of My Yahoo, one can stay updated and informed with topics of personal and professional interests and it also allows individuals to connect with each other on a common platform. Working with My Yahoo provides a wide range of management and editing features; such as, changing background themes, and adding tabs and content of your choice to your home page.
My Yahoo allows wide amounts of flexibility of features and applications on its website. There are preloaded themes available for you to choose from, customize and apply. "Environment", "passions" and "textures" are some categories.
In this tutorial, you will learn how to change the color and theme of a tab in My Yahoo.

Step # 1- Viewing a tab
Firstly, you can view a tab by clicking on its name from the "tab" bar given on top.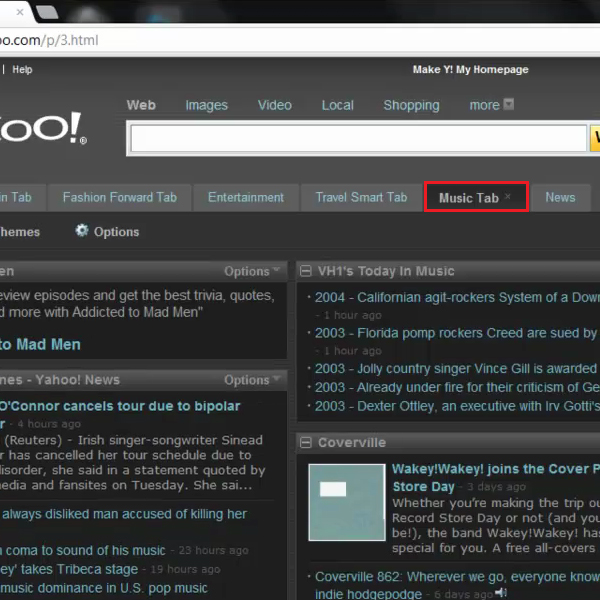 Step # 2- Using Theme categories
You can now click on the "themes" button and open the themes gallery. From the "choose theme" option, you must select colors or textures for the background of your tab. You can simply click on an option from a given wide variety such as "environments", "old favorites" and "passions".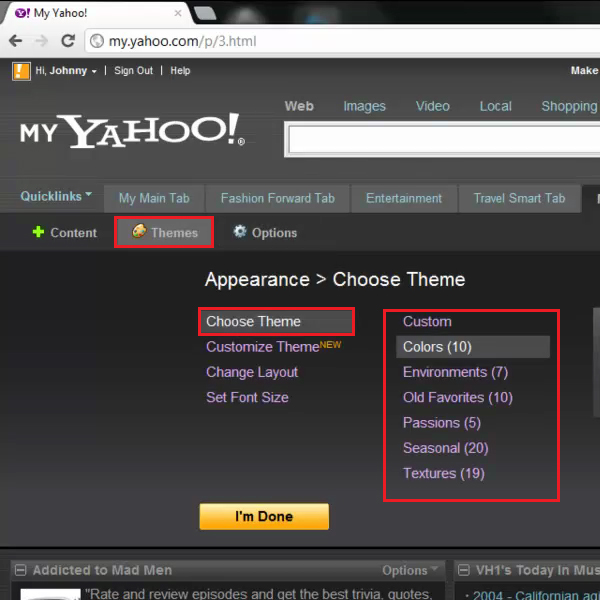 Step # 3- Using arrow buttons
You can use the "arrow" button on the right hand side of your page in order to access additional options within a specific category. You can click on the option titled "up" and "down" to be able to view further choices of theme categories that are displayed.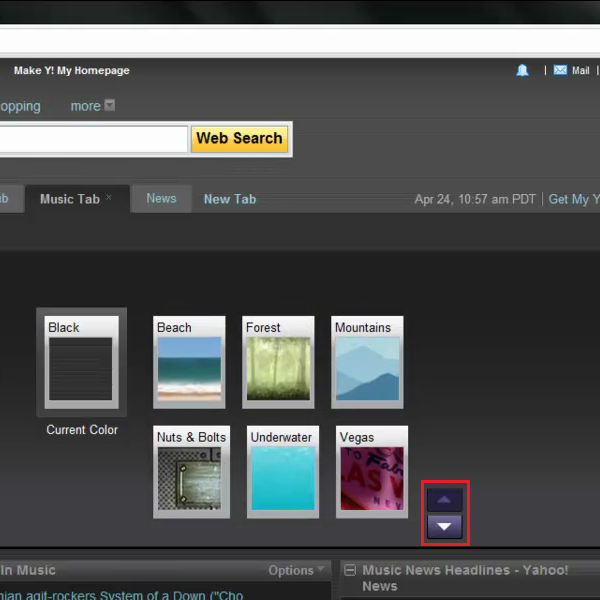 Step # 4- Previewing themes to apply
In order to be able to preview a theme, you will need to click on one of the given options. Your tab will now change to the appearance of the selected theme. You can experiment with a number of different themes, and choose one according to your preference.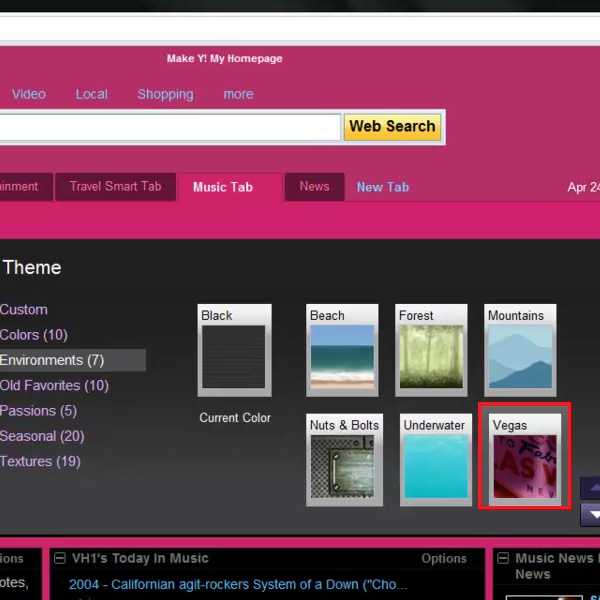 Step # 5- Finalizing a theme
Once this is done, you must click on a theme option you like the most. Then click on the "I'm done" button to finalize settings and save changes.