IRC is one of the most popular means of communication for Minecraft players. Unfortunately, it isn't the most straightforward process. This tutorial will assist you in connecting and registering to Minecraft IRC.
Step # 1 – Navigating to an IRC Client
First, you're going to need to go to "www.kiwiirc.com" which is the website containing an online IRC client. You're free to use any other IRC client, either downloadable or online for this and the process will be slightly different.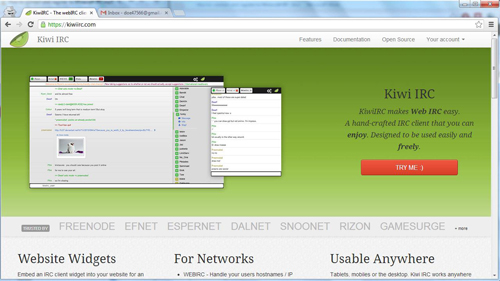 Step # 2 – Entering Nickname and Channel Information
First, click "Try Me" on the Kiwi Irc page, and on the next page enter your desired nickname in the "Nickname" text box. If you're registered with that nickname, check the box and enter your password. If you've never used IRC before, you aren't registered so don't worry about it yet. Put #minecraft for the channel name.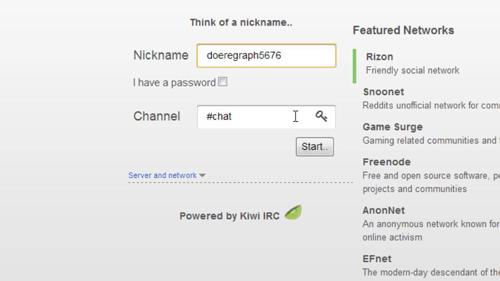 Step # 3 – Entering Server Information
Click "Server and network" to reveal the server settings. In the server text box, put "nova.esper.net", and in the port text box put "5555", these are the server configurations for the main Minecraft IRC server. When all the proper information is entered, go ahead and click "Start".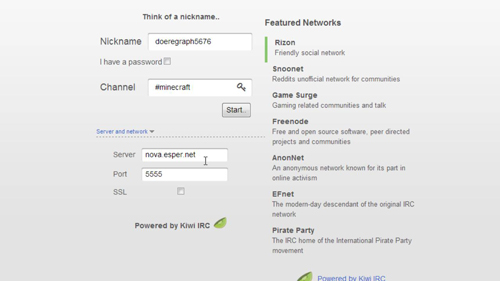 Step # 4 – Registering your nickname
Now that you've connected to the Minecraft IRC, it's time to register your nickname on the server. To do this, simply type the following into the chat bar "/msg NickServ REGISTER [your chosen password] [your email address]". Make sure you keep a space between the password and e-mail. Now hit "Enter".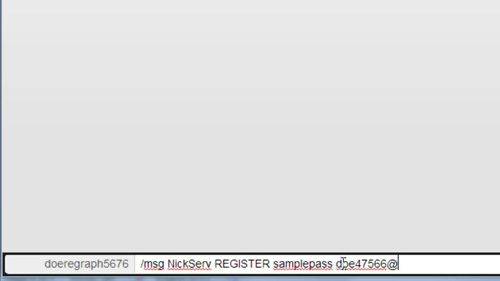 Step # 5 – Validating your e-mail
Now go to your e-mail that you entered in the registration information. Open the e-mail from "EsperNet Nickname Registration", it will give you a command to enter on IRC, something like "/msg NickServ VERIFY REGISTER username verification code" Simply copy this entire line, and then paste it into the IRC client chat box. You should see "username has now been verified".
You now know how to connect and register to Minecraft IRC and you will be able to chat in the chat room using your newly registered name.