Introduction:
This tutorial is going to show you how to connect Myspace to Facebook which will allow you to share your music and video plays on Myspace on Facebook.
Step # 1 – Logging into Facebook
First you are going to need to visit the site: "www.myspace.com/guide/facebookconnect". On the page that loads click the "Connect with Facebook" button and a popup window will open. Enter your Facebook credentials and click "Log In".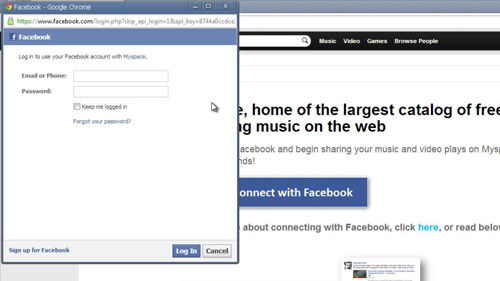 Step # 2 – Linking your Profiles
You will be logged in and you should see your Facebook name appear in the top right, click "Okay" twice. The window will close and you need to click "Myspace" in the top left of the previous window. Click on the "Classic Myspace" option.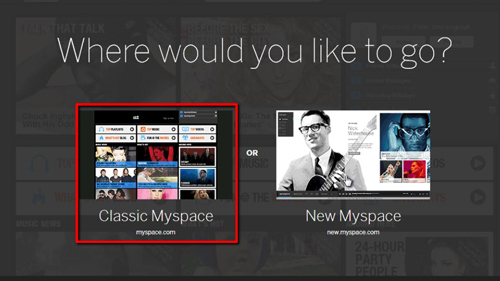 Step # 3 – Sharing a Myspace song in Facebook
Now, let's quickly have a look at how we would share a song from Myspace on Facebook – which is the primary reason why you would want to link the two accounts. Scroll down the Myspace page and find some music you are interested in and click on the link to the artist. On the page that loads click on the "Share this song" icon. In the popup that loads click the Facebook icon at the bottom, a new tab will open, enter a message and click "Share". Now go to your Facebook profile and you can see that the song has been shared and that is how to connect Myspace to Facebook.