In this tutorial, we will show a nice designing method by using gradient effects. This beautiful technique can be applied on heading, banners, text and buttons. Here we are using this method to design fonts which can add a fantastic touch and value to your website.
Follow this step by step guide to learn how to create a nice glossy text in Photoshop.

Step # 1 – Insert Your Desired Text
In the first step, launch Adobe Photoshop and open up a new document. Now select the "Text" tool from the tool bar located at the left corner of the window. Insert some text and align it to the center of the page.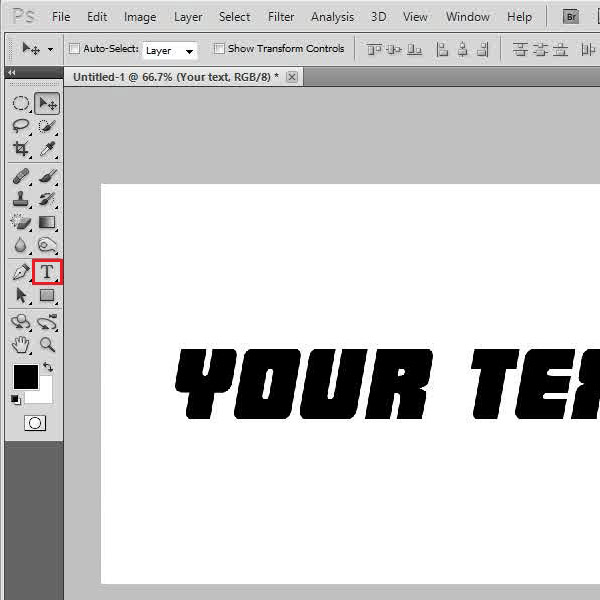 Step # 2 – Adjust the Gradient Overlay Settings
In the next step, open the blending options of the "Text" layer. Click on the "Drop Shadow" tab to enable its default settings. Now click on the "Gradient Overlay" tab and choose the color for the left gradient as "026da3" and the right gradient as "02a2f2".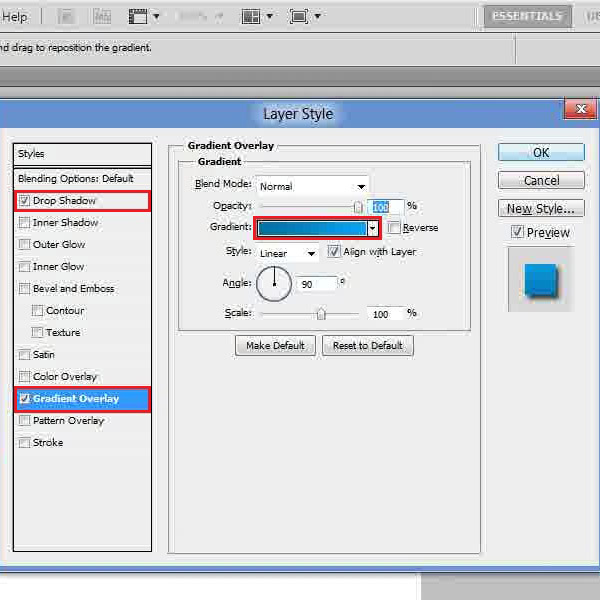 Step # 3 – Adjust the Stroke Settings
Once done, move over to the "Stroke" tab and set its size to "2px". Now choose its color as "f4f1f1". After changing these settings, click on the "OK" button to apply it on the layer.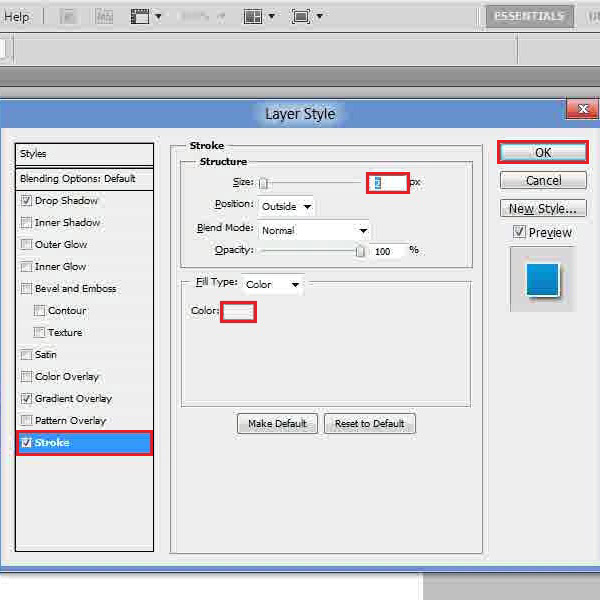 Step # 4 – Select the Top Portion of Text
Now insert a new layer, hold down the "Ctrl" key on the keyboard and click on the "Text" layer to select its outline. Once done, select the "Elliptical Marquee" tool and choose the "Intersect with Selection" option from the menu. Now draw a selection on the upper side of the text.
Step # 5 – Change the Blending Mode
In the next step, select the "Foreground" color as white and press "Alt + Backspace" key on the keyboard to fill the selection. Now change the blending mode of this layer to "Overlay" and decrease its opacity to "20 percent".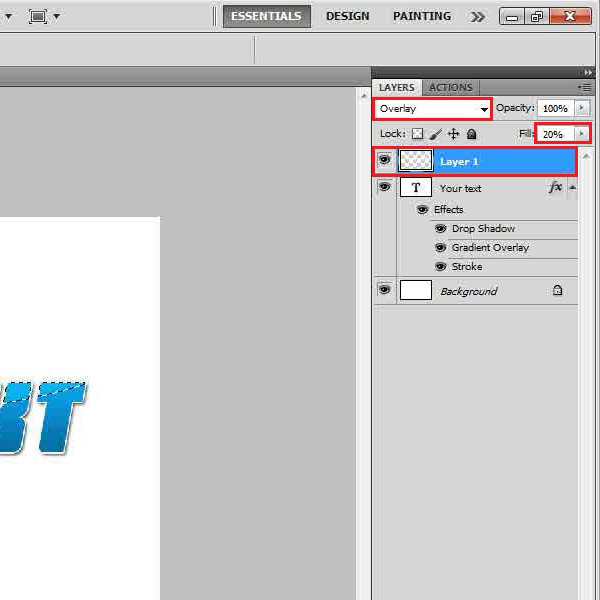 Step # 6 – Fill the Background
In the final step, select the "Background" layer and select the "Gradient" tool from the menu. Now choose your desired gradient and colors and apply it on the background.