Introduction:
This tutorial will demonstrate how to create an ebook. By using this method, you can convert a variety of documents into the ePub format.
Step # 1 – Access the Ebook Creation Website
Go to "ebook.online-convert.com/convert-to-epub." When you reach the page, scroll down and look under the section which says "Convert text to the ePub ebook format."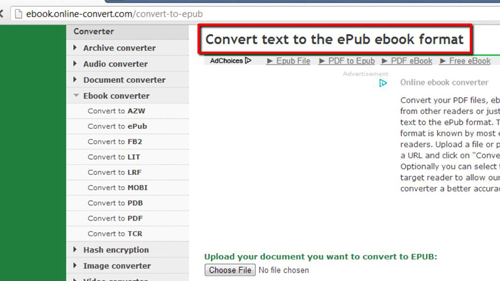 Step # 2 – Uploading a Document for Conversion
There are two ways in which files can be converted. You can convert by uploading a document from your computer, or entering a URL. For this tutorial, we will upload a document, so click the "Choose file" button under "Upload your document you want to convert to EPUB." A box will open which will allow you to search for the file on your computer. Do this now.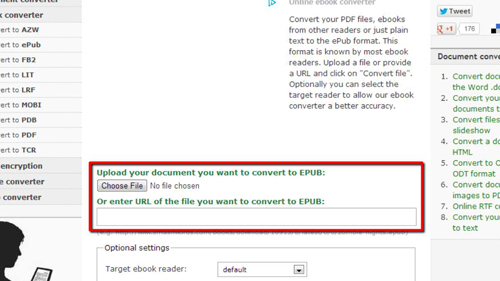 Step # 3 – Uploading a Document for Conversion
Once you've located the document on your computer, click "Open" and it will be uploaded to the website. Now, scroll down the page further, beneath the "Optional Settings" section, and you will see a button called "Convert file." Click this button, and you will be taken to a page where the document will be converted into an ePub format. This is how to create an ebook and the file will automatically begin to download to your computer when done.