In this tutorial you are going to learn
how to Create and analyze PDF forms.
Step # 1 – Launching the Form Creator
Start Acrobat XI and you will be presented with the welcome screen. To start creating a form click on the "Create Form" button underneath the "Select a Task" heading. In this example we are going to create a form from a template so select the "From Scratch or Template" option and click "Launch".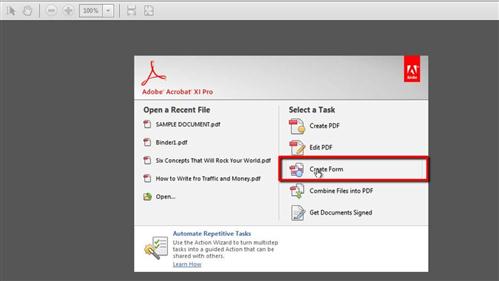 Step # 2 – Modifying the Form
"Adobe FormsCentral" will load in a new window and at the top click on the "Templates" tab. We are just going to choose "Accommodation Registration" to use in this example so we will click the "New Form" button next to it. The file will load and you will be able to customize it – here we will change the title of the form.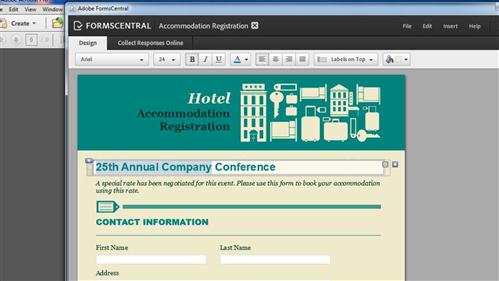 Step # 3 – Logging in With Your Adobe ID
When you have finished customizing your form click the "Collect Responses Online" tab at the top of the window and click the yellow "Get Started Now" button. In the pop up that appears enter your Adobe ID and password and click "Sign In". The program will move the form online and then you will be redirected to a page which lists all your forms.
Step # 4 – Using the Analysis Tools
Assuming that people have replied to the form it is possible to analyze their responses. Right click on the relevant file and click on the "Open Form File" option. You will see several tabs at the top of the window, for analysis the ones we are interested in are "View Reponses" and "Summary Report" which contain useful information about replies. That is the simple procedure for learning
how to create and analyze PDF forms.