My Yahoo homepage themes are captivating features and they allow users to have their own personalized feeling while they are on the page. Trying to customize homepage is not only easy with My Yahoo but also interesting because of the options and theme colors/ textures one gets to work with. If there are no suitable preloaded themes to apply, there are options to create custom themes as well.
In this tutorial, you will learn how to create custom themes in My Yahoo.

Step # 1- Viewing a tab
To view a tab, you must click on its name from the tab bar on top. Now you will have to select a tab which you will be making changes to and the one that has sufficient elements and content to customize.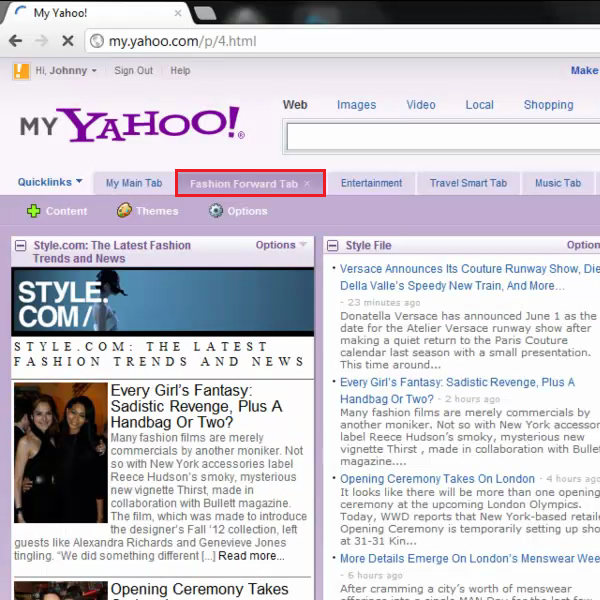 Step # 2- Applying a preloaded theme
For this, you must go to the "themes" button and apply a theme of your choice. Next, you will have to click on the "I'm done" button when you are through. You can go through multiple theme options from categories that are available in the "theme gallery"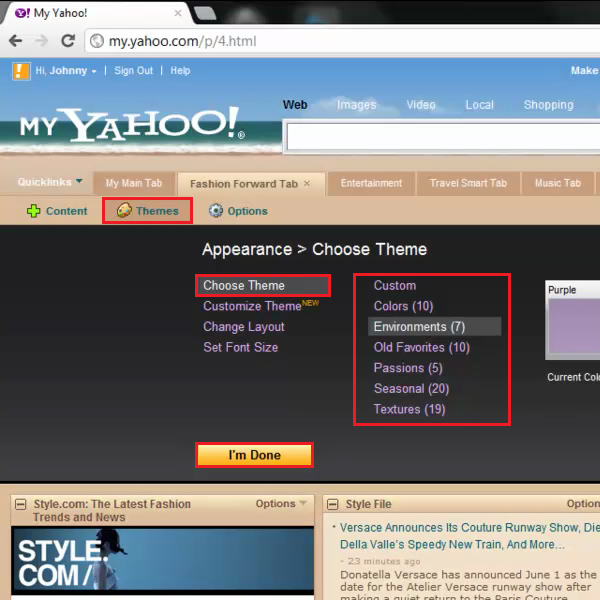 Step # 3- Going to customize the theme
You must now go to the "themes" button one more time and select the "customize theme" option.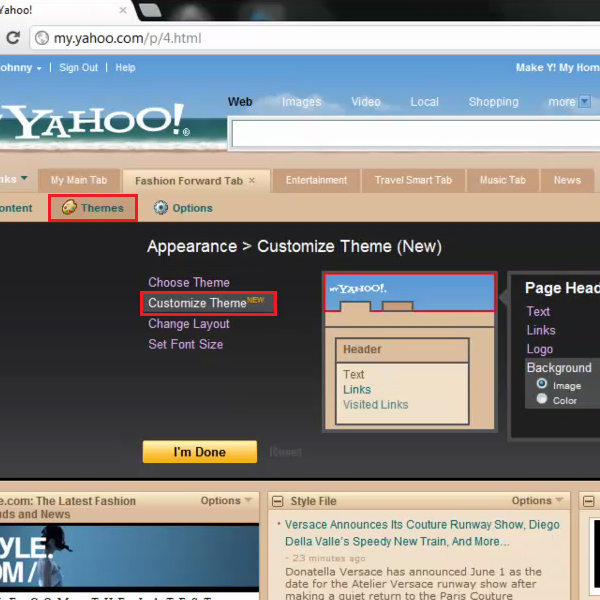 Step # 4- Selecting an area to customize
From the left pane, you will need to select an area in your tab where the element appears such as header, texts and navigation tabs. An outline will now appear indicating the selected area.
Step # 5- Selecting an element to apply
Next, in the center, you must select an element you want to change such as "background", "logo" and "links" and choose different colors and shades from color palette accordingly. You will be able to see how a selected element appears on the tab alongside. Customize the entire tab with different styles and colors. Once this is done, you can click on the "I'm done" option when you have selected a proper option. Your new theme will then be saved.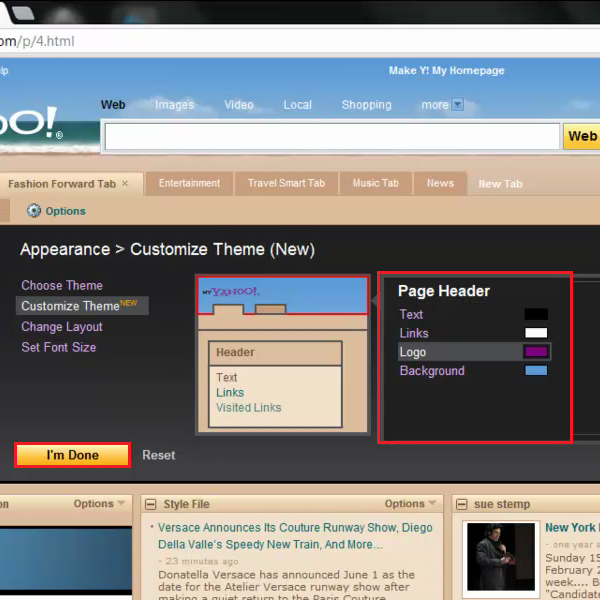 Step # 6- Saving the custom theme
A new window will now appear where you can enter a name for this theme. You must then click on the "OK" button in order to proceed. The current tab now shows your new custom theme.