My Yahoo is a utility provided by yahoo through which you can create your own landing page. You can use existing Yahoo themes to customize your front page or can also edit or delete customized themes. You can customize the colors of different parts of the page to create a color scheme that's uniquely yours. Moreover, you can change the color of the components on either page level or content level with My Yahoo.
In this tutorial, you will learn how to use, edit and delete custom themes in My Yahoo.

Step # 1-Viewing a tab
In a website's user interface, a Tab is used to contain a set of components and different views into it. Just to check, you can click on a particular tab name and view the components available in that tab.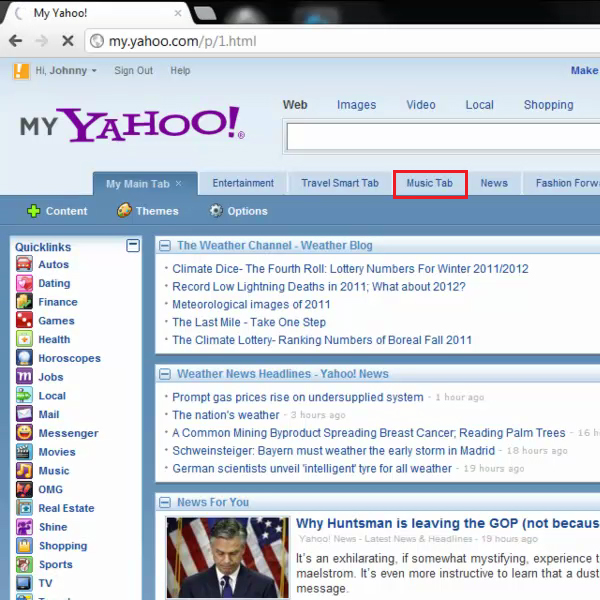 Step # 2- Going to custom themes
In order to check the available theme for the specific tab you have selected, you can go to the "themes" button and select the "custom" option from the categories section. To preview a theme yahoo offers you a live preview mode, for which you must click on any of the "custom" themes. In order to apply a specific theme permanently to your tab, you must click on the "I'm done" button and the new theme will be applied on your tab.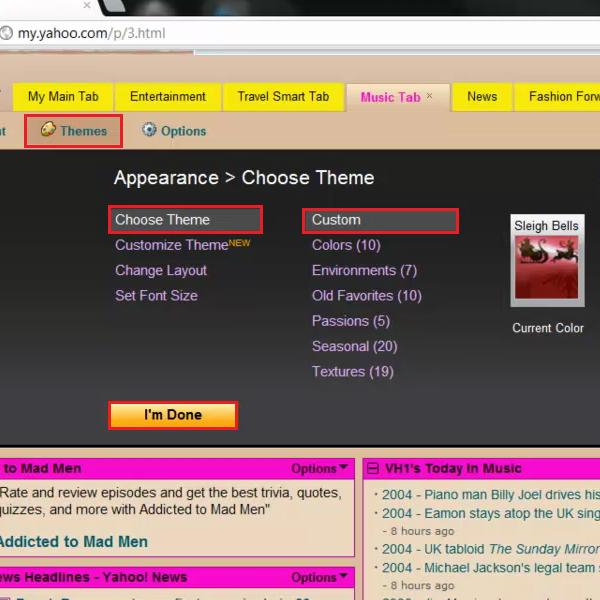 Step # 3- Selecting a rename option
Once this is done, in case you want to change the selected theme, you are also offered the option to "edit" a custom theme. To do so, you must go to the "themes" button from a tab's menu, click on the arrow to the right of the name and select the "Rename" option from the pull down menu.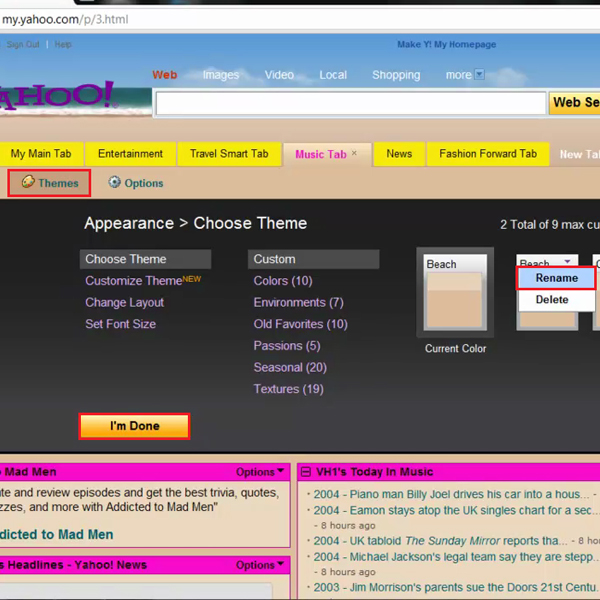 Step # 4- Entering a new theme name
Now you must enter a new name and press the "Enter" key on your keyboard to apply.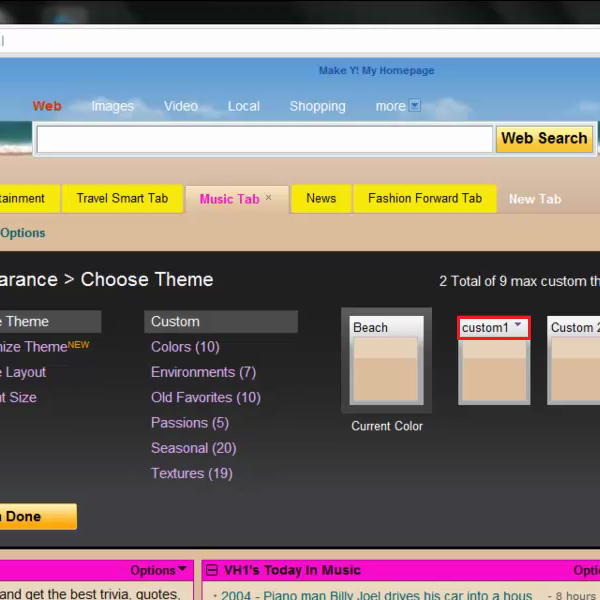 Step # 5- Deleting a theme
If you don't want a theme to be available in the custom theme as you have just created that theme for testing purpose, then you can also deleted a custom theme by clicking on the "arrow", icon and select the "delete" option.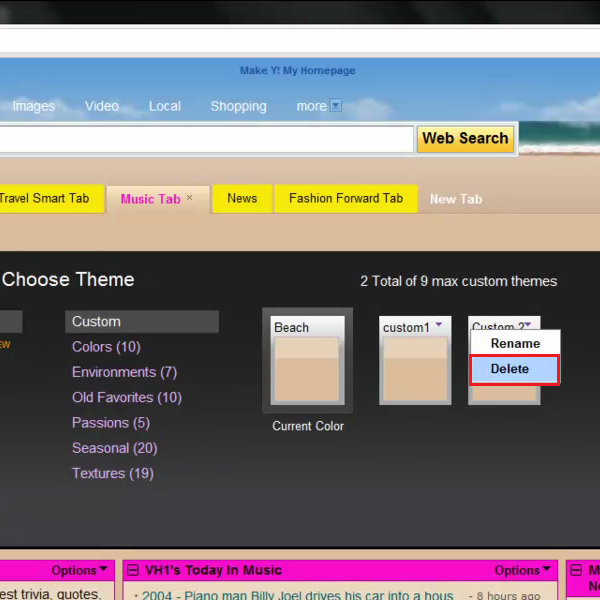 Step # 6- Confirming deletion
Once you will click delete, a confirmation dialog will appear on your screen. You must click on the "Yes" button in order to confirm deletion.