Gmail is one of the largest email services providers in the world. It has many features such as spam control, unlimited storage space, chat, labs etc. It allows you to configure the IMAP settings, so that none of the messages that you delete are held in the emails and the size of the IMAP folder can also be configured.
Follow this step by step tutorial to learn How to use the advanced IMAP controls in Gmail.

Step # 1: Go to Mail Settings
To begin, sign into your Gmail account. Go to www.gmail.com, enter your username and password and click on Sign in. In your main Gmail page, go to the gear shaped icon denoting Settings. Click on the icon and in the drop down menu, select the Mail settings button.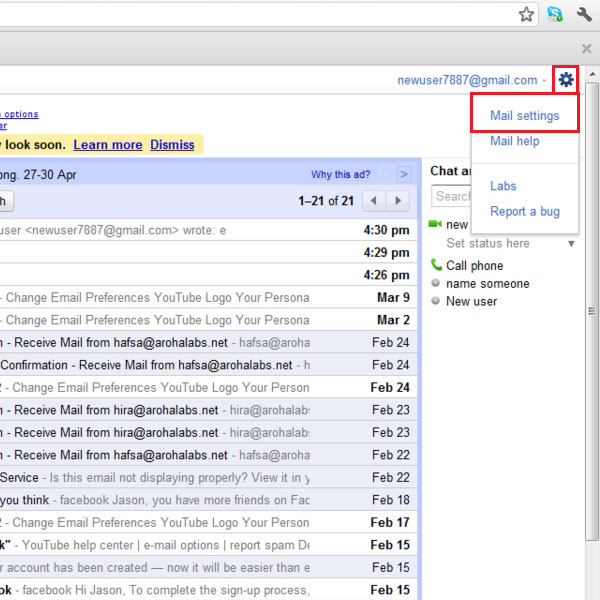 Step # 2: Enable IMAP
In the Mail settings page, click on the link 'Forwarding and POP/IMAP' option in the list on the top. IMAP access section will be shown in the list, enable the IMAP status.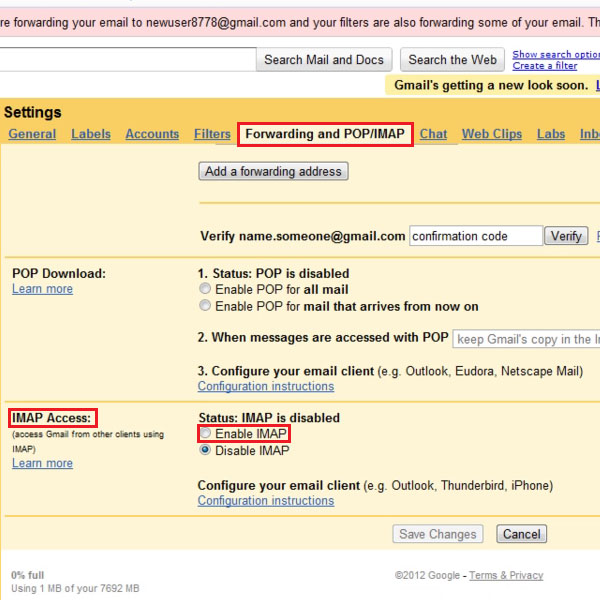 Step # 3: Select Auto-Expunge off
In the settings, once you enable the IMAP access, you will be given a couple of options to alter the settings of the IMAP access. The first option will be to turn the Auto-expunge option on or off. Select the Auto-Expunge off option which means that the system will wait for the client to update the server when you mark a message in IMAP as deleted.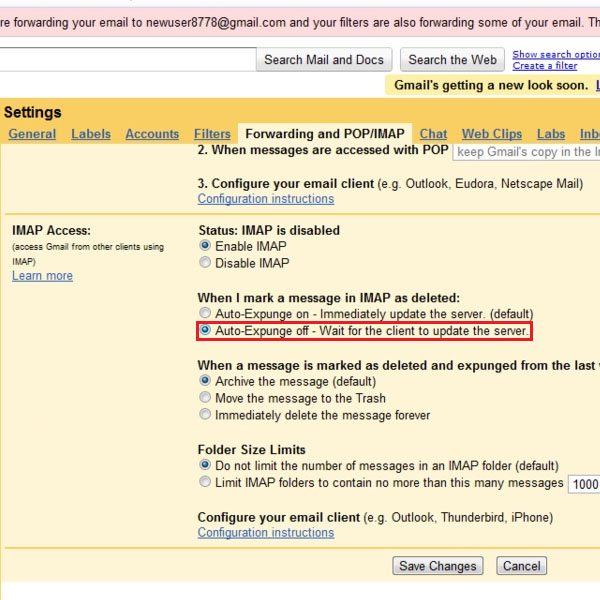 Step # 4: Select 'Immediately delete the message forever'
The second option to configure settings for your IMAP access, will be to select the action to be taken after a message has been marked deleted and expunged. In this list select the option to delete the message forever immediately. This is the third option, click on it to select.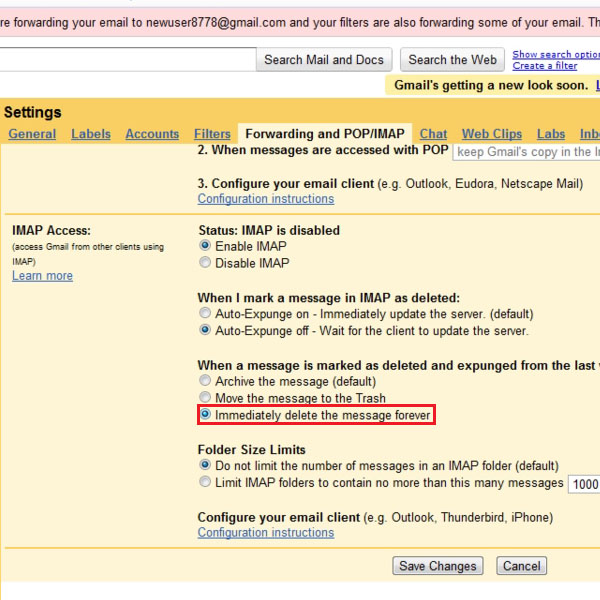 Step # 5: Set folder size limits
The last option in the configuration is to set the size of the folder, select the option to 'Limit the IMAP folders to contain no more than this many messages'. In the drop down menu, on the right of this option will give you options of how many message a folder should contain. In this as shown in the picture, 5000 messages have been selected. Be sure to click 'Save changes' button before exiting the page to save your configurations.