Introduction:
In this tutorial you are going to learn how to change your Gmail settings from POP to IMAP. This is now the default setting in Gmail so you might already have this setting enabled.
Step # 1 – Navigating to Settings
Go to your Gmail account and you will see a cog icon in the top right of the window. Click on this and in the menu that appears click "Settings". A new page will load and you will see several tabs, one of which reads "Forwarding and POP/IMAP", click on this.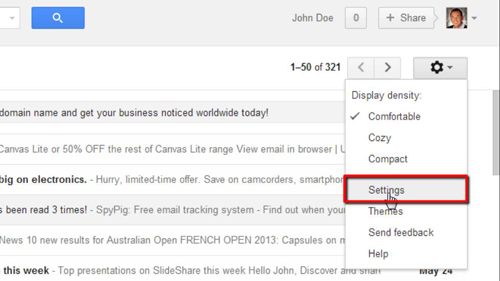 Step # 2 – Completing the Change
Look down and find the "IMAP Access" section and if IMAP is not on, "Disable IMAP" will be checked. Choose the "Enable IMAP" option and then click "Save Changes". After a moment you will be returned to your Gmail inbox and that is how to change POP to IMAP.