In this tutorial you will be shown how to convert ppm to percent. This will allow you to see what a parts per million reading is in terms of percentage.

Step # 1 – Locate a Converter
Go to "
rapidtables.com/convert/number/PPM_to_Percent.htm
."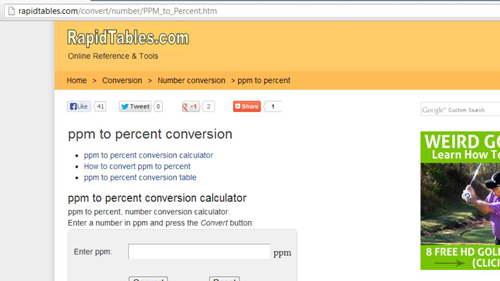 Step # 3 – Viewing the Results
After clicking "Convert," if you look below, you will see a green bar next to "Percent result." In this green bar will be a number which represents the percentage. If you scroll down further, you will find ppm to percent conversion table that will also help.