In this tutorial, we will guide you on how to set up SkyDrive for Mac. SkyDrive for mac can be easily set up by opening a free skydrive account and adding its app on your desktop. This will enable to synchronize all of your files on the computer.

Step 1 – Download Skydrive
Next, log on to
apps.live.com/skydrive
and over here, you can download the mac version of the application.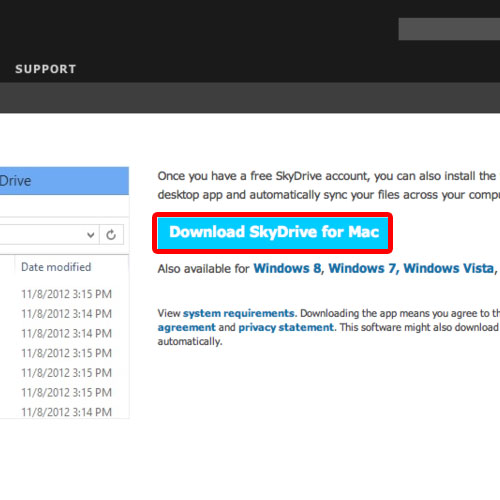 Step 2 –Initiate Installing Skydrive
Once the application has been downloaded, open up the installer and the welcome screen will appear right in front of you. Simply click on the continue button to proceed with the installation.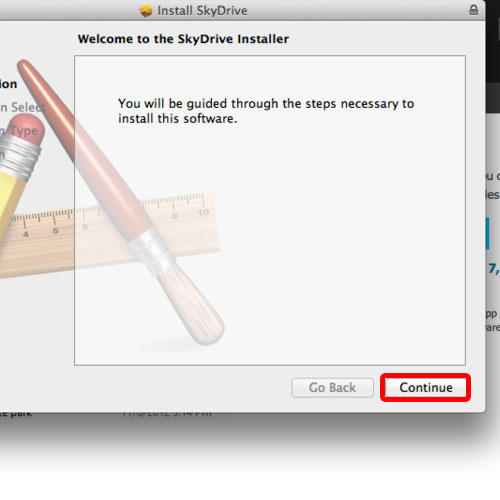 Step 3 – SkyDrive Configuration
Next, you will be shown the space required for the installation. You can click on the Install button below to Install Skydrive on Mac.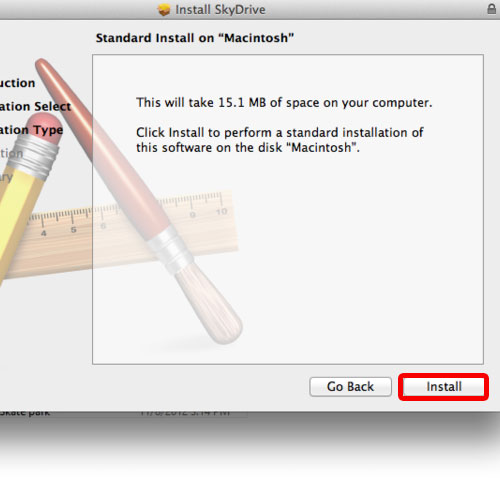 Step 4 – Ensuring Security
You will be prompted to type in the password, and once that's done, the installation will start.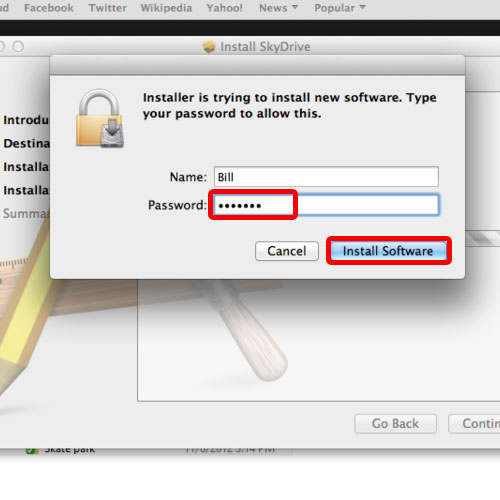 Step 5 – Complete SkyDrive Installation
Once the application has been installed, let's open up Skydrive. As a result, the welcome screen will appear right in front of you. You can click on the Get Started button to proceed.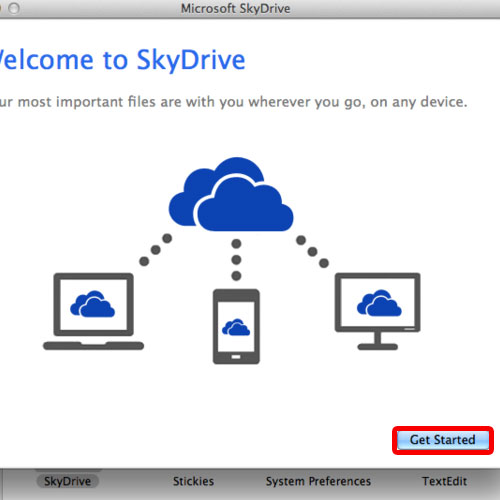 Step 6 – SkyDrive Location
Now you will be required to provide the windows live id credentials and sign in to your account.
With that taken care of, you will be required to choose a skydrive folder from your hard drive. Browse and select a location where you want the Sky drive for mac folder to be created.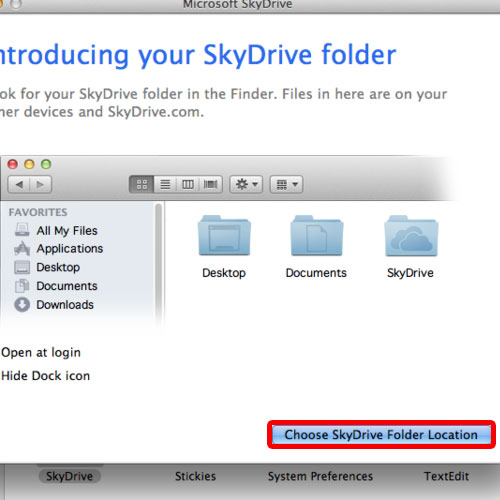 Step 7 – Managing Files
In the next window, you can either choose to sync all the files and folders already in your Skydrive account or sync specific files and folders. For this tutorial, since we have set up a brand new account, we will choose the first option.
Now if you move to the location that you specified in the installation, you will notice the Skydrive folder present there.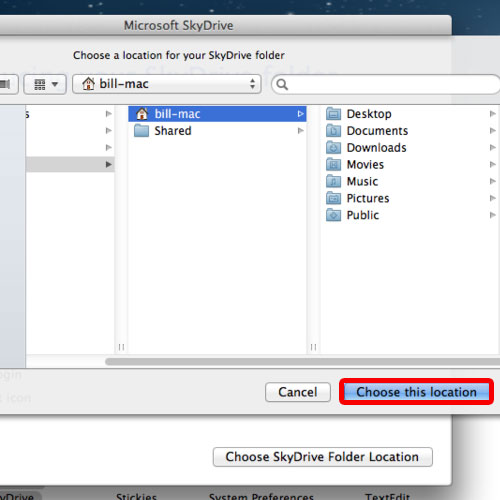 Step 8 – Test Skydrive
For testing purposes, let's create a new folder here. With that done, let's move to the skydrive account and you will notice that the folder that we had created earlier is present over here.
This means that we have successfully set up SkyDrive in Mac.