The My Yahoo home page is an effective place through which you can access several options and edit them. You can even divide and maintain them into content spaces called "tabs" easily. If you know how to customize your homepage you will be able to personalize it according to your preferences and requirements. Not only will it be useful for routine use but it will also assist you professionally.
In this tutorial, you will learn how to customize tabs in My Yahoo.

Step # 1- Selecting a tab name
If you want to change a tab name, you must first view the tab by clicking on its name. In order to do so, you will need to double click on the tab name and it will get highlighted.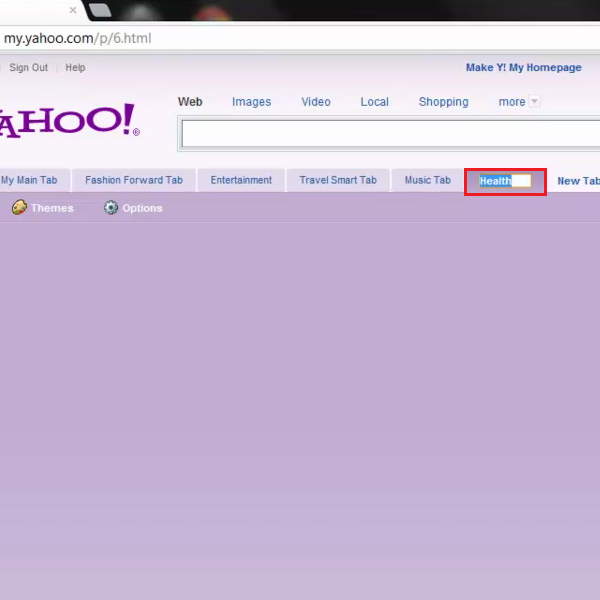 Step # 2- Changing the tab name
Now you must type a new name and press the "Enter" key on your keyboard or click outside the name on your screen, with the help of your mouse.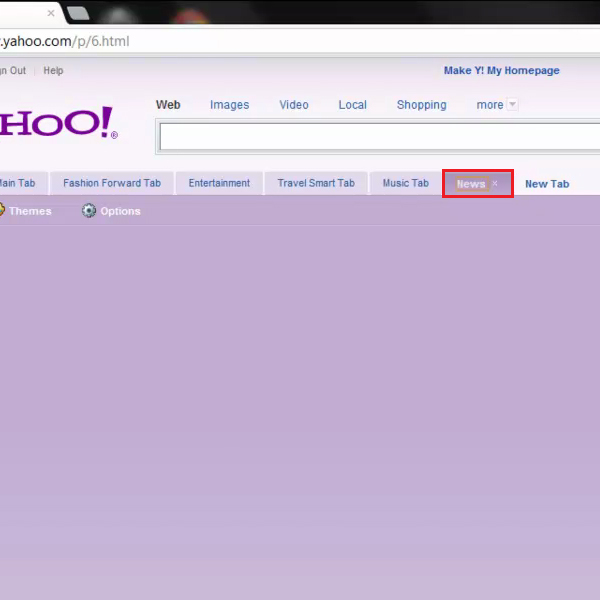 Step # 3- Changing the tab layout
Next, you will be required to click on another tab's name to view it. You must go to the "themes" button and from the theme gallery, select the "change layout" option. This gives you six layout choices from which you can select one to apply on the entire tab. You can select any one and then click on the "I'm done" button.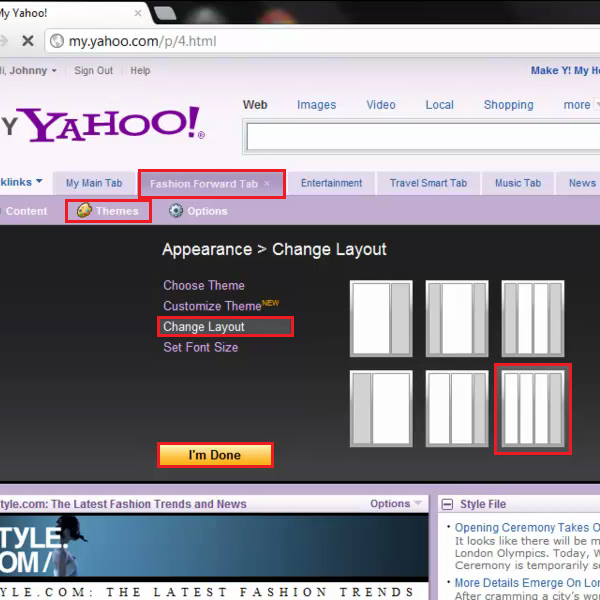 Step # 4- Choosing a New appearance for a tab
The tab you selected for this layout change adjusts to allow new columns to be added. However, content remains in its existing columns leaving the new column empty.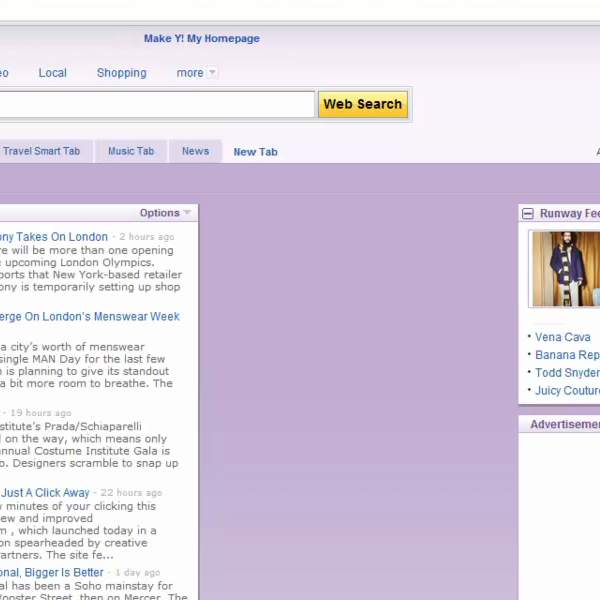 Step # 5- Moving content to layout columns
You can moreover, move content to new columns to adjust its appearance. All you have to do is use the "drag and drop" option to move content into the new column one by one until they are arranged.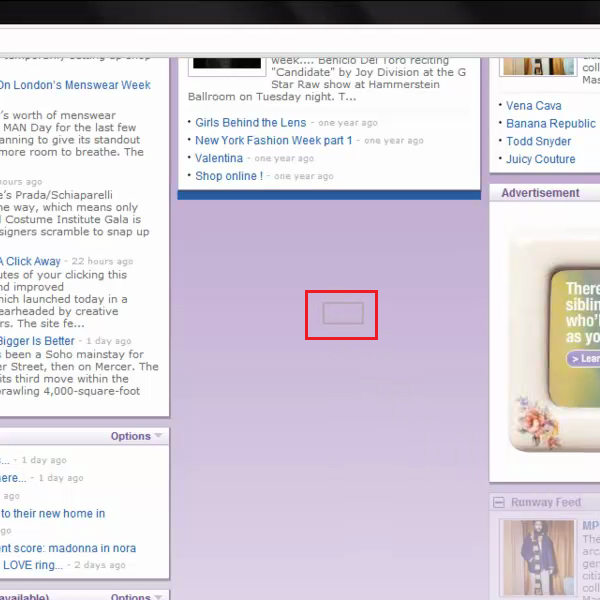 Step # 6- Resizing a column
In order to do so, you will need to click on a tab's name to view it. You will have to move your cursor to the right boundary of a column until it changes to the "resizing" tool. Now you can drag the column boundary to a new width.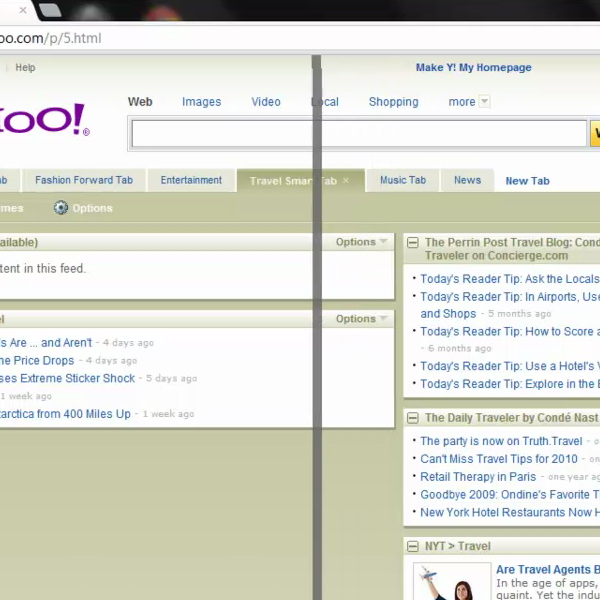 Step # 7- Changing the tab font
For this step, you will need to click on a tab's name and open it. Once this is done, you must click on the "themes" button and then on the "set font size" option. Here, you must select a suitable font size and click on the "I'm done" button.