In this video tutorial we will show you how to disable the outlook 2010 junk email filter.
launch Microsoft Outlook. In the "Home" tab, press "Junk" and choose "Junk E-mail Options".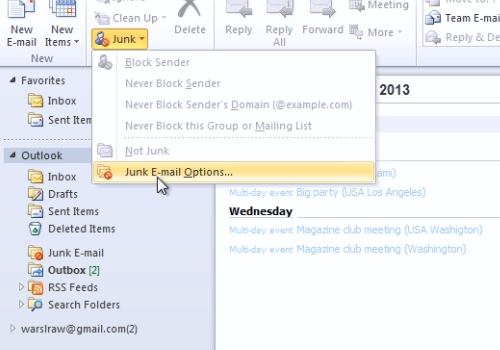 In the following window, select "No Automatic Filtering" option. To confirm the changes, press "Apply" button and then press "Ok".