Facebook is an effective social networking website which allows its users to find people from all over the world. To add friends to your Facebook friend's list who can be a co-worker, a relative or someone that you have been acquainted with, this is the best place to start looking. You can use different means to communicate with them; send personal messages or engage in a chat with them. In order to find someone on Facebook you will need to search for them. There are also different options available to edit out your friend list and even delete a Facebook friend if need be.
In this tutorial, you will learn how to find, add and delete friends in Facebook.

Step # 1- Adding a friend
On the main Facebook welcome page, go to the "add people you know" section and select someone you want to add. Click on their "profile name" and go through their display picture and info. If you know the person, click on the "add friend" button and a friend request will be sent.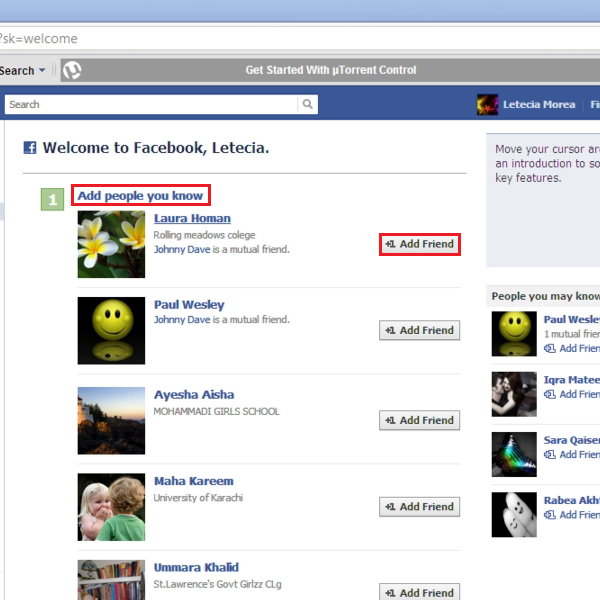 Step # 2- Using the find friends tool
You can find friends on Facebook by selecting the "find friends" option located on top right hand corner of the welcome page.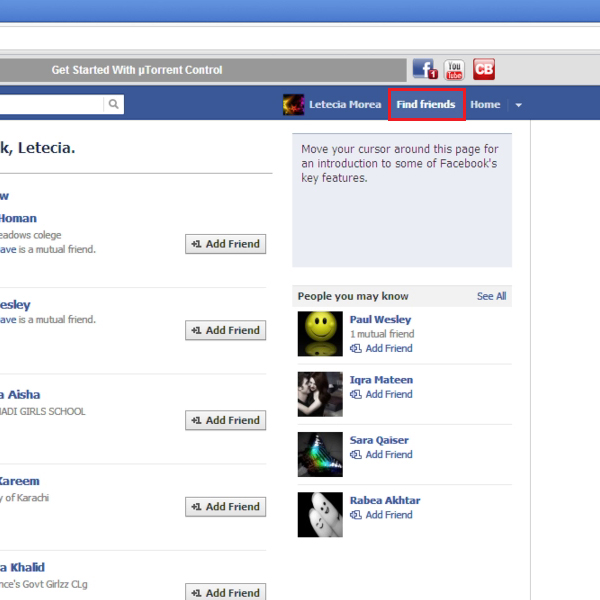 Step # 3- Finding friends through email
Click on the "find friends" option under the email account type you have so that Facebook can automatically find your contacts that have Facebook accounts.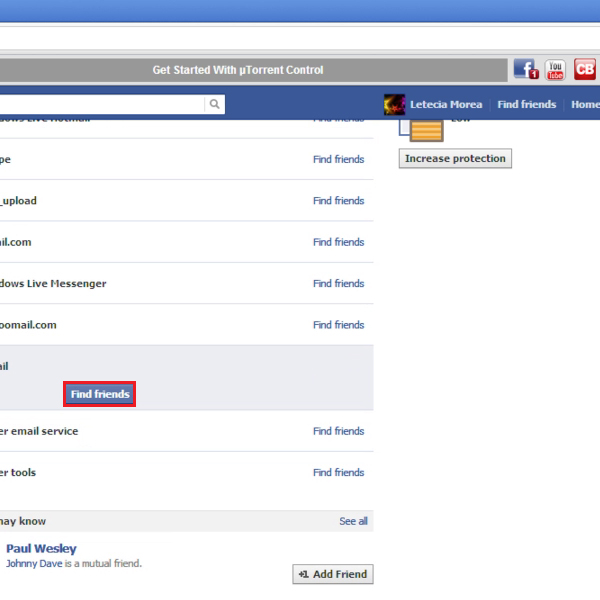 Step # 4- Logging in to your email account
First of all, click on the "log in" option and your email account will open in a separate window.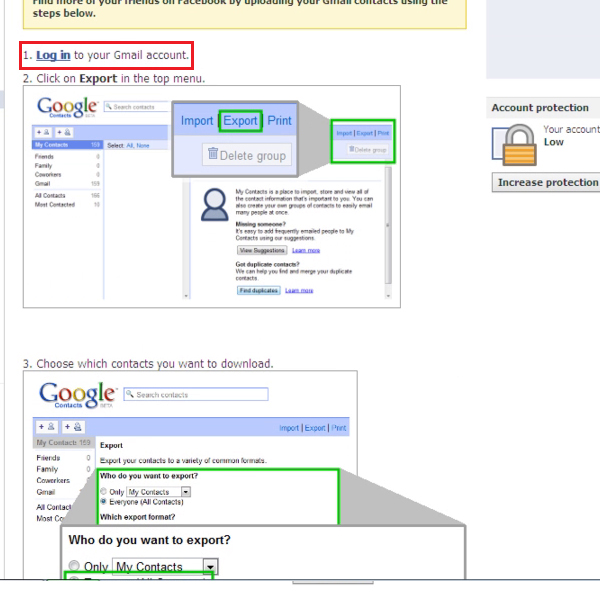 Step # 5- Selecting contacts to add
Select the "all contacts" option in your email account and then click on the "export" option given on the top right corner of the page.
Step # 6- Selecting all contacts
Select the "everyone (All contacts)" option and then click on the "Export" button to proceed further.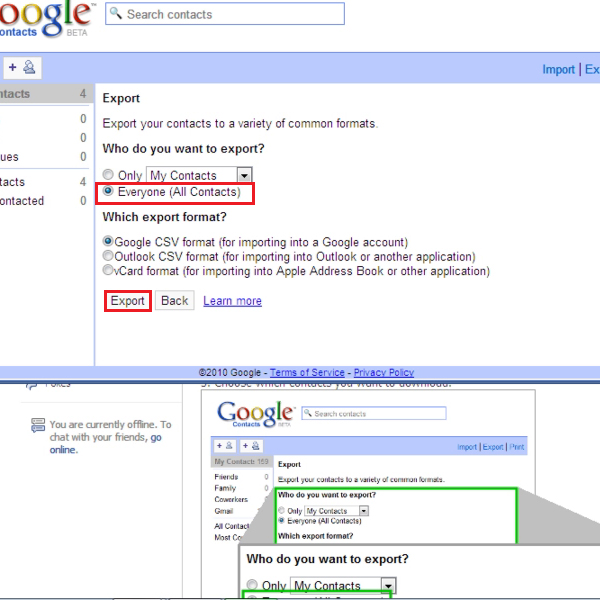 Step # 7- Downloading the contact list
These contacts will be downloaded to your computer in a separate file as a result.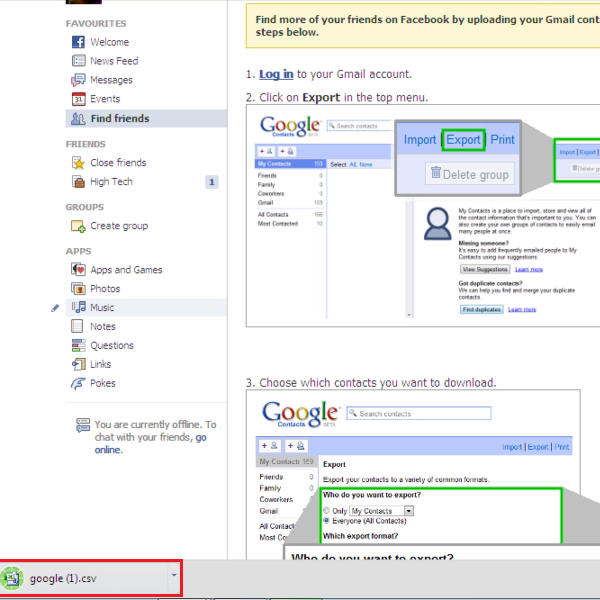 Step # 8- Clicking to choose the contacts file
Scroll down to step 4 and click on the "Choose file" button to upload the contacts file you just downloaded from your computer.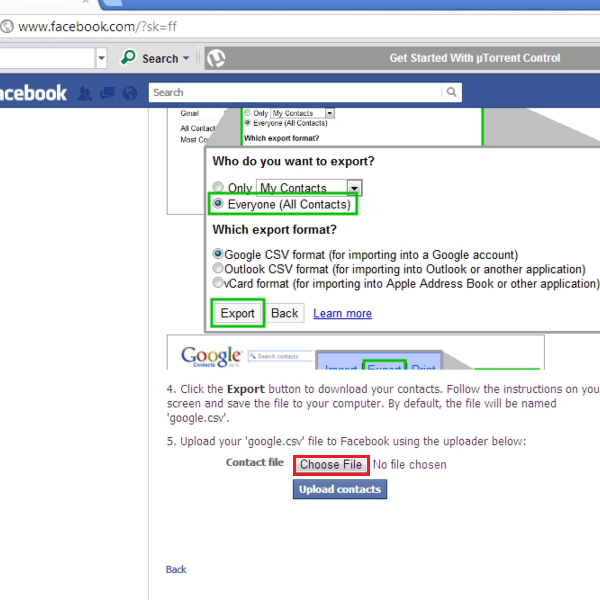 Step # 9- Adding friends
Click on the option titled "Yes" in the "add friends" section. This will send friend invites to all your imported contacts.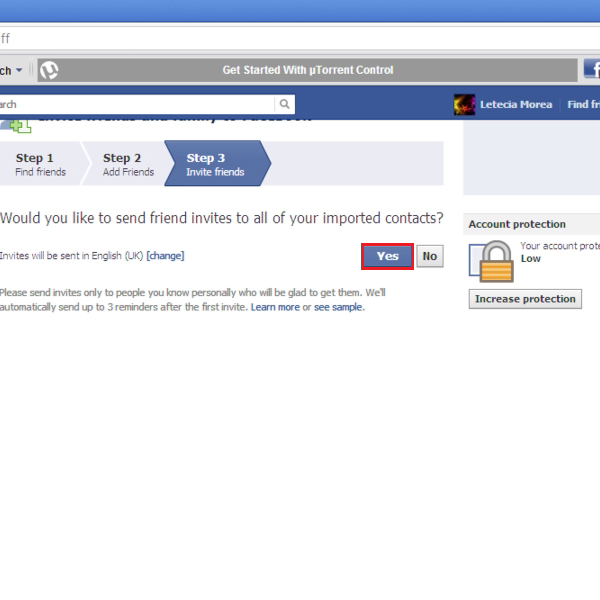 Step # 10- Skipping sending out friends' invitations
"Skip" the step where Facebook lists the email contacts it plans to send invitations to, through your Facebook account.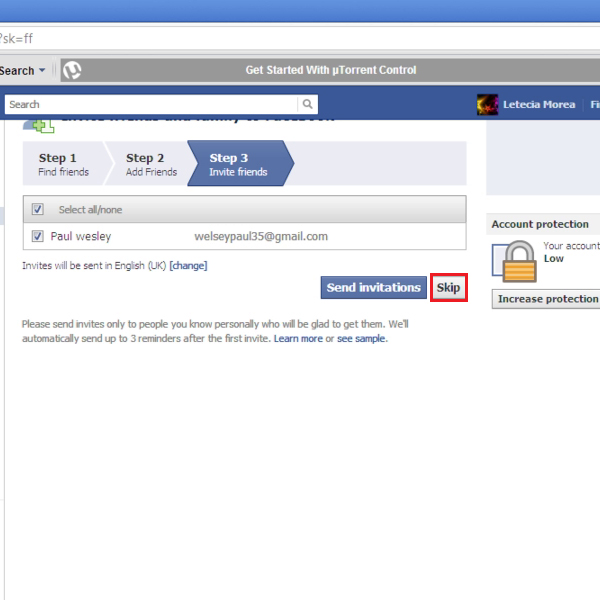 Step # 11- Finding a friend through search box
In order to find a friend, you can directly type the name in the "Search box". Skim through the search results and click on the right "profile name". Once the profile opens up, click on the "add friend" button in order to send a friend request.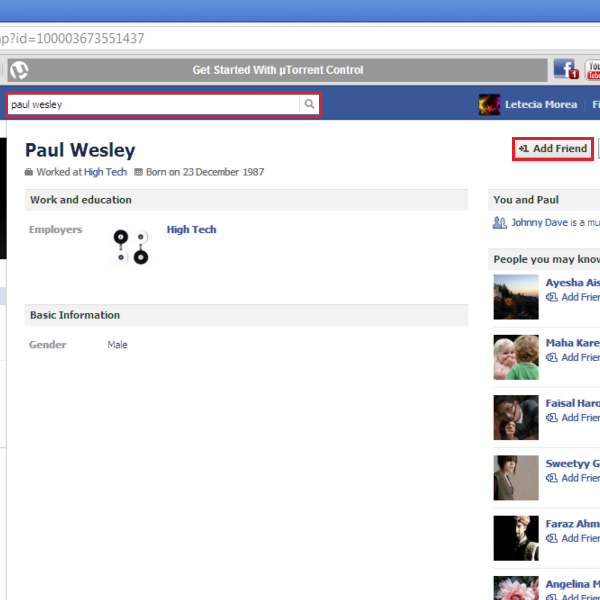 Step # 12- Using the info section to find friends
Go to your profile page and under the "info" section, you can work with options such as "employers" or "university" to find friends from them.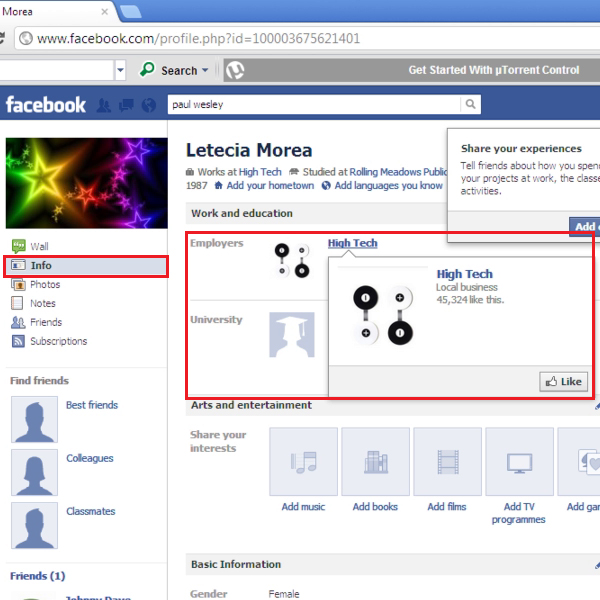 Step # 13 – Deleting a friend from profile
To delete a friend from your profile, simply type their name in the "search box". Next, go to their profile page and click on the "friends" button. From the drop down menu, select the "unfriend" option. When the confirmation window pops up, click on the "remove from friends" option and select "OK" to finish the process. This is how you delete Facebook friends from your friend's list.