In this tutorial, you will learn how to find college locations in the area of your choice. This task will only take a minute or two to get done, as it's a very simple process.

Step # 1 – Visiting the College Search Engine
Open up your web browser and go to "http://nces.ed.gov/globallocator/" where you will then see a form with some search options.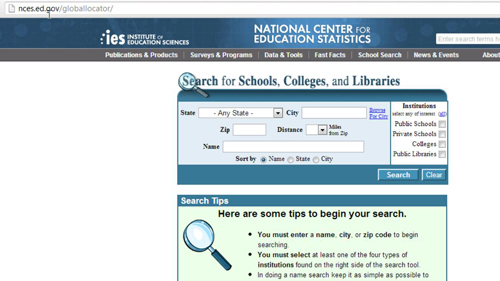 Step # 2 – Filling in the Search Parameters
Decide where you want to find a college at and then fill in either the city or zip code box. Now, look to the right and select "Colleges" from the list of institution types. Click the blue "Search" button below to continue.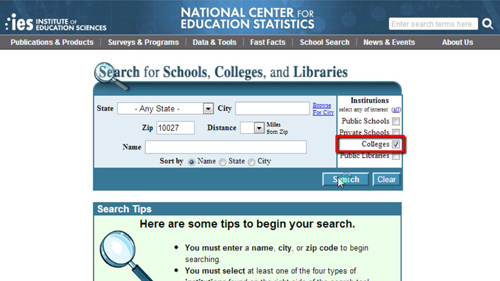 Step # 3 – Viewing the Search Results
After clicking the "Search" button you will see a list of colleges within the city or zip code that you filled in. If there are none in that location, then consider searching again and changing the "distance" option to display college locations within 50 miles. When you click on the name of the college it will open up a new window with information regarding the school. Some of that information includes the college's phone number, address, characteristics and enrollment data.