This tutorial will teach you how to quickly find an apple store.

Step # 1 – Visit the Apple Website
Go to "http://www.apple.com/retail". Look at the bottom of the page, on the lower left hand side, and you will see a section called "Find a Store." Next to this is a white search box.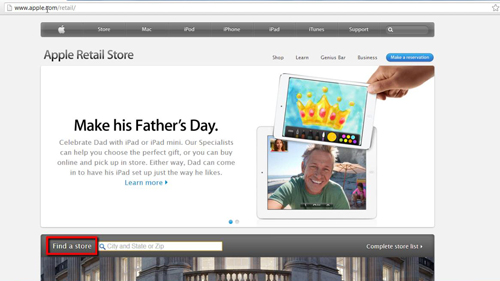 Step # 2 – Pulling up Stores by City
For this tutorial, we will be using Miami, Florida. In the white search box next to "Find a Store," type in Miami. Because there are multiple cities named Miami, a list of cities will appear in a drop down box. Select Miami, Florida.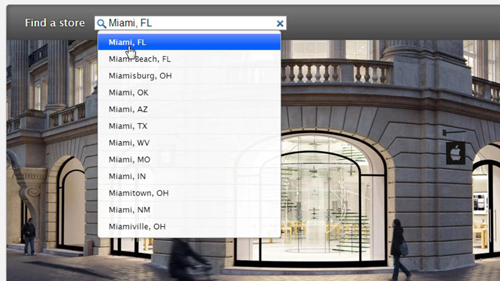 Step # 3 – Finding the Store Nearest You
You should now see a page with a map of Miami on the right side, and a list of Miami stores on the left side.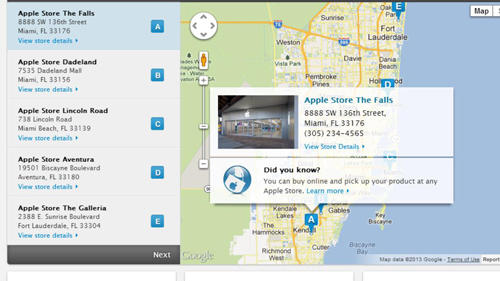 Step # 4 – Finding Driving Directions
On the left side of the page, under "Apple Store Dadeland," click "View store details." Once you do, you will be taken to a page which features this store. Click on the link which says "Driving directions and map," and this will take you to a page where you can get driving directions. As you can see the Apple website allows you to quickly find an apple store anywhere in the USA.