In this tutorial, we will teach you how to find elder care services in your location online. With the help of this tutorial, you can sit at home and find facilities offering elder care services nearby your location.

Step 1 – Open eldercare.gov
Follow this step by step guide to learn how to find elder care services in your location.
First of all, go to any web browser of your choice and type in eldercare.gov/eldercare.net/public/index.aspx.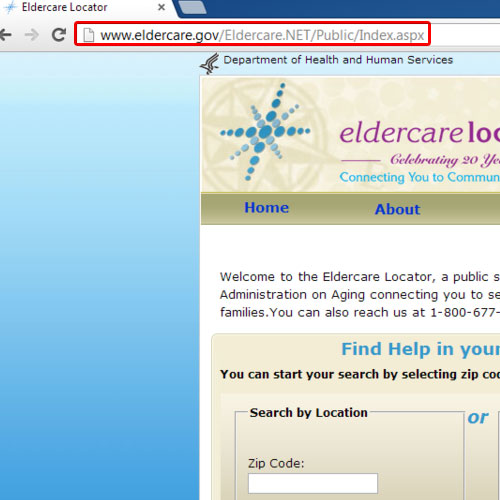 Step 2 – Search for help by location
Once the web site opens, you can search for help either by location or by the topics listed on the web page. We will be searching for help by location. You can enter the zip code or can specify the city and state that you belong to. We will type in the city name and will choose the state from the drop down menu available. Once you are done, click on the search button.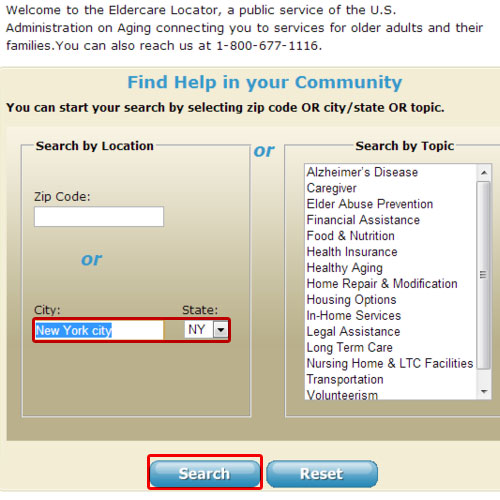 Step 3 – Choose the city
You will be displayed with various options meeting your search. Choose the city and state where you are searching for help from the options available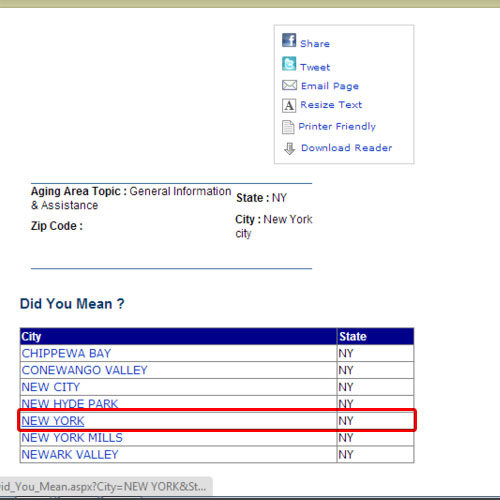 Step 4 – View the search results
As a result, the search results will be displayed. You can scroll down and view the search results containing different agencies which offer information and assistance for older adults and caregivers. The exact location of these agencies along with their respective website and phone numbers are mentioned here. In this manner, you can find elder care services in your location online.