In this tutorial you will learn how to get and use the Groupon App for iPhone. Groupon is a deal-of-the-day company that features discounted goods, getaways, and services at local and national companies. Discounted Groupon deals are only available for a certain number of days or hours, so make sure you keep a look out for the good ones.
Step #1 – Tap App Store Icon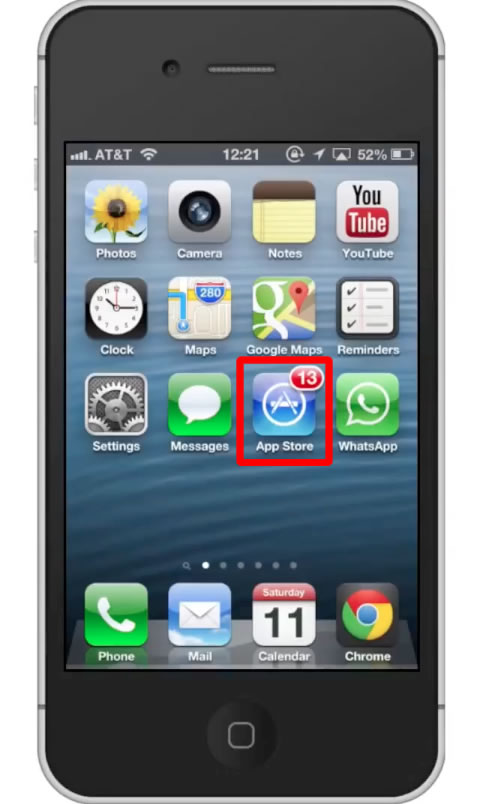 Step #2 – Tap the "Search" Tab
By default, you will be sent to the featured tab. Tap the search tab to start searching.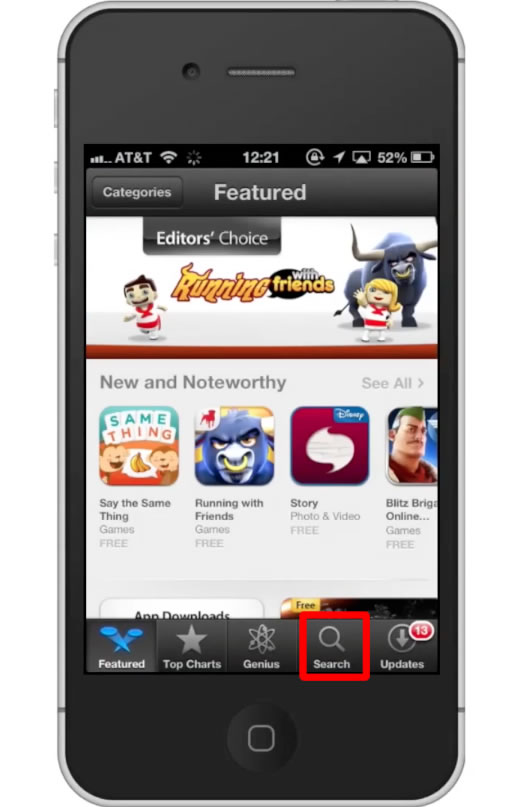 Step #3 – Type "Groupon"
Assisted search results will help you find what you're looking for. Hit search!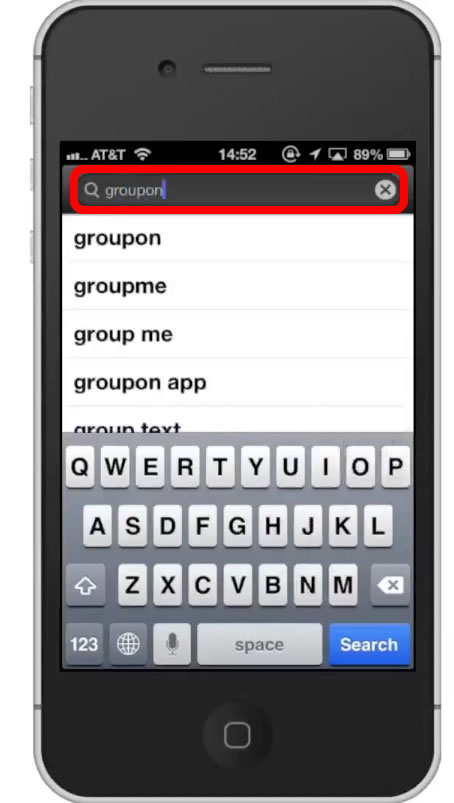 Step #4 – Tap Install
The Groupon App will be the first option shown. Hit install and the app will automatically begin downloading.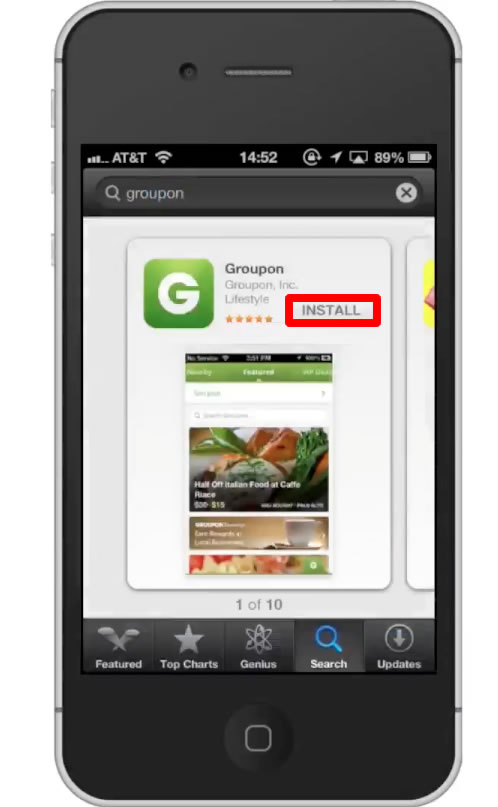 Step #5 – Open Groupon
Enter your zip code in the field and then tap "Continue".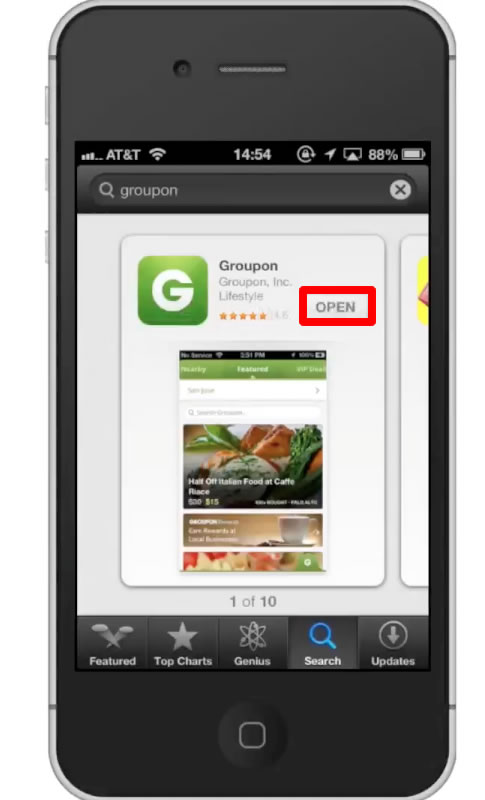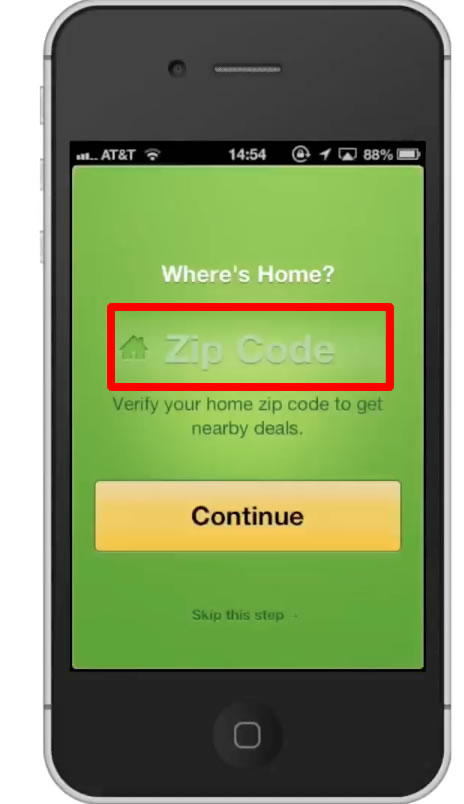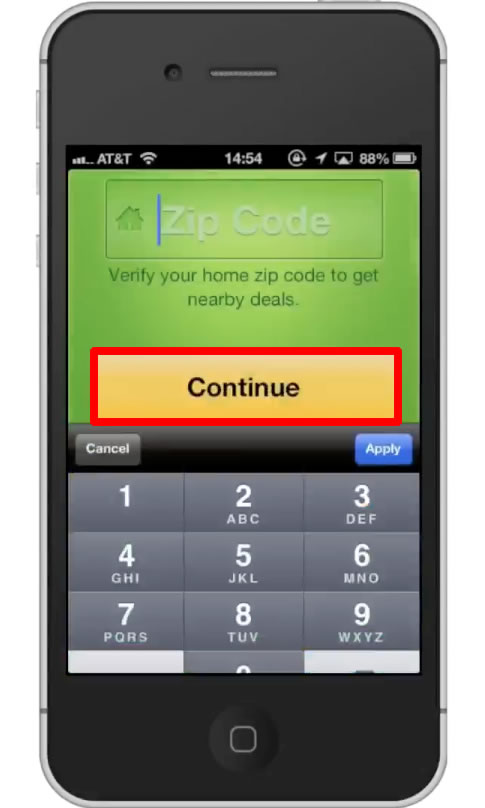 Step #6 – Browse Sections
The app has several main sections such as Nearby, Featured, and Goods. Swipe either left or right on the top navigation bar to access the various sections. Occasionally it will have a special category of deals such as Mother's Day if it is around that date.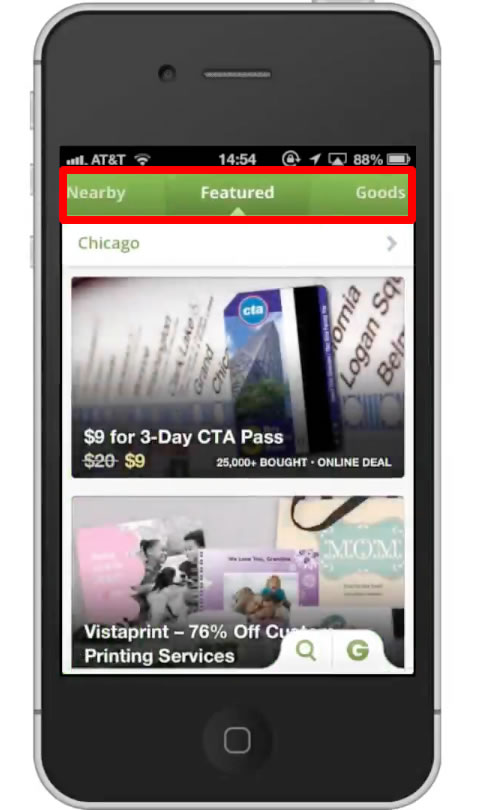 Step #7 – Select Goods
Under the goods section, scroll down to check out the deals. When you see something you like, tap the thumbnail image. From here, you can scroll down to read the highlights of the deal as well as read the fine print. If you want to see more images of the deal, tap the main product image. Swipe left to go through the library of images.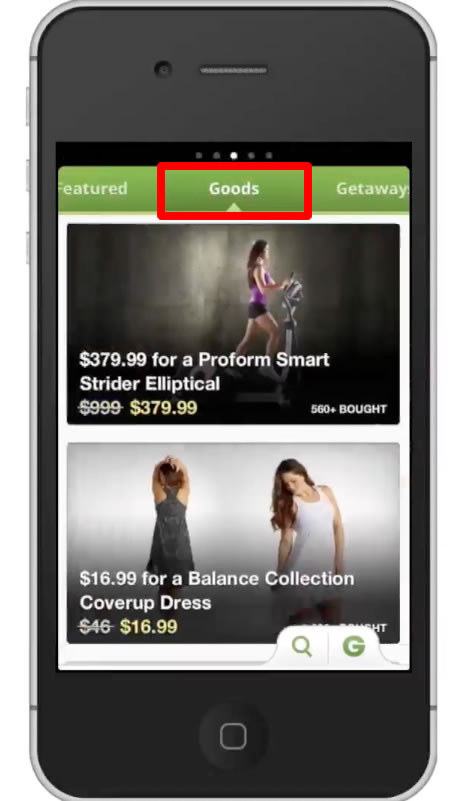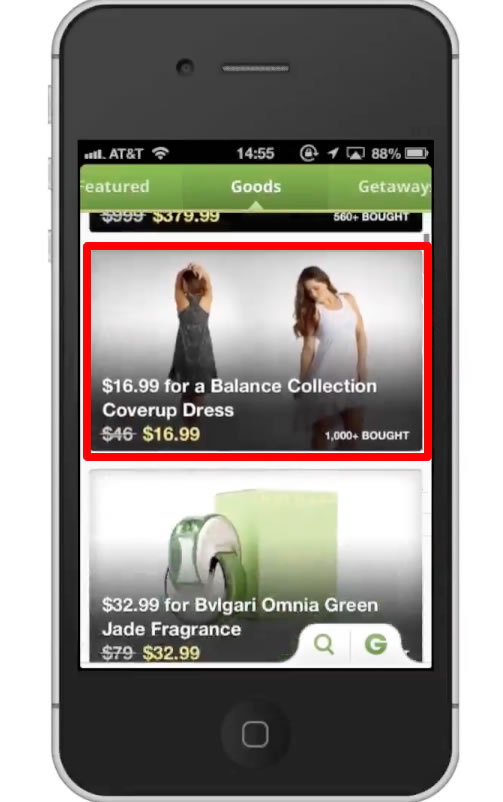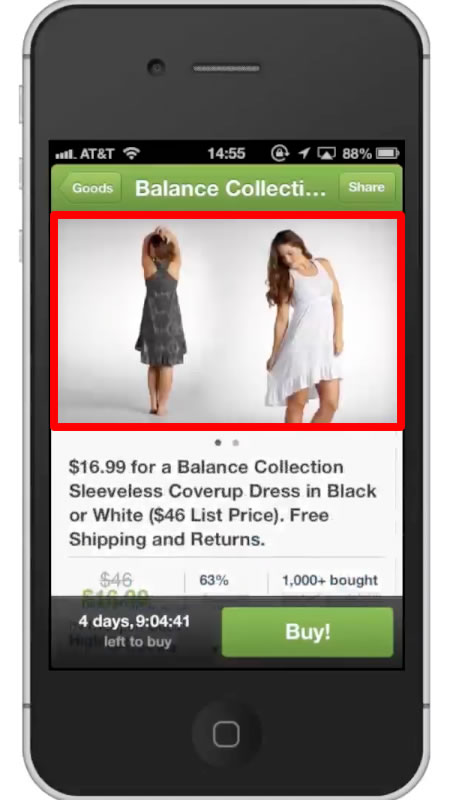 Step #8 – Buying a Deal
If you find something you'd like to buy, tap the green "Buy!" button on the bottom right of the screen. It will then gather the details and take you to the next page.
Step #9 – Confirm Purchase
Tap the "Confirm Purchase" button at the bottom of your screen. Your deal has now been purchased!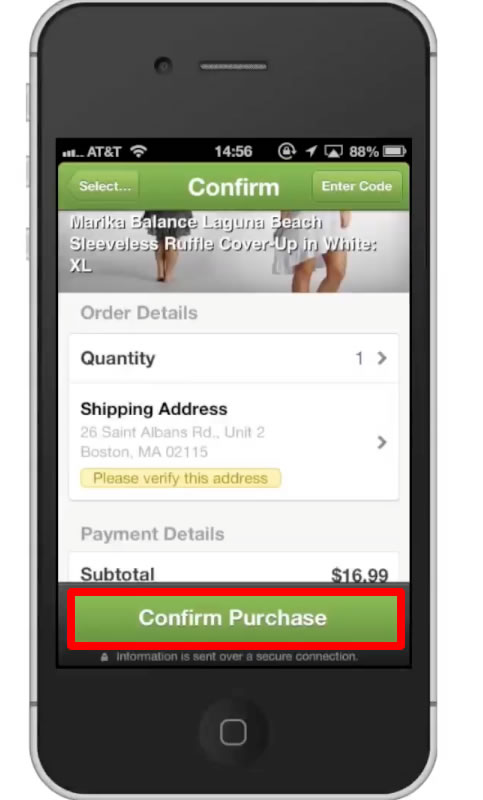 Leave your comments below or contact us by email. This was a Howtech.tv tutorial. Thanks for watching!