In this tutorial you are going to learn how to get facebook post url which can be a great way to share a status or other Facebook post with someone who is not on the social network.
Step # 1 – Locating One of Your Posts
First, navigate to Facebook and make sure you are logged into your account. Click on your name in the top right hand corner of the window to navigate to your profile. Scroll down this page to see your timeline where the various Facebook posts you have made appear.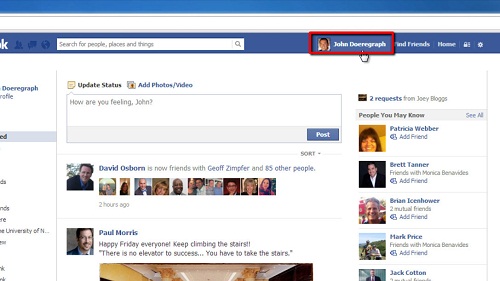 Step # 2 – Copying the URL
Find the post that you want to share and underneath the information in the post you will see some information about when the post was made. This will say something like "9 hours ago", click this link. You will be taken to a new page which will display just the post you made (as well as the normal links on the right). The final stage of learning how to get facebook post url is simply to copy the information in the address bar – that is the URL that will direct someone to this specific post.