Step # 1
Start at your Blogger website. You can see here that we have several posts and once we are finished here these will be appearing in a WordPress site instead. Now, navigate to the WordPress site where you are going to be importing the blog to, make sure that you are logged into your account.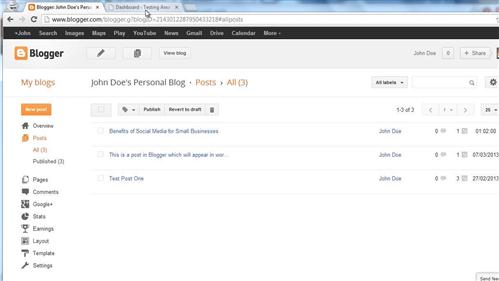 Step # 2 – Accessing the Importer Settings
On the left hand side of the page there are several options, click on "Tools" and in the additional options click "Import". On the right click "Blogger" from the list of available options. A new window will appear and you need to click the red "Install Now" button. On the next page click the "Activate Plugin & Run Importer" link. Click "Authorize".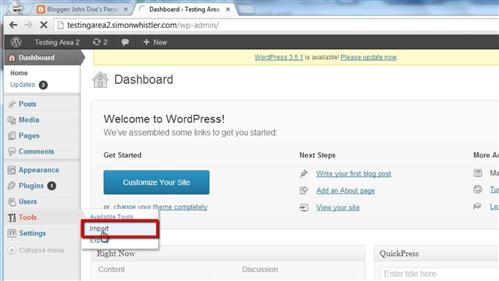 Step # 3 – Completing the Import
You will be redirected to a Google page and you need to click the "Grant access" button. You will go back to the WordPress dashboard and you need to click "Import" underneath "The Magic Button" title. A blue progress bar will appear and when it completes the import is done. Open a new tab and visit your WordPress blog address, as you can see here the information has successfully been imported and that is how to import from Blogger to WordPress.