Kompozer is an easy-to-use web development application. It is mainly designed to run on Linux based operating systems such as Ubuntu. Since many of us don't know that Kompozer can also be used in the Windows environment therefore we have brought a simple tutorial to help you. This tutorial will walk you through the complete process of downloading and installing Windows Kompozer. Follow this step by step guide to learn how to install Kompozer on Windows.

Step # 1 – Go to the Kompozer website
In this tutorial, we will guide you on how to install Kompozer on Windows. First of all, log on to http://www.kompozer.net and click on the "Download Kompozer" button which is available on the home page.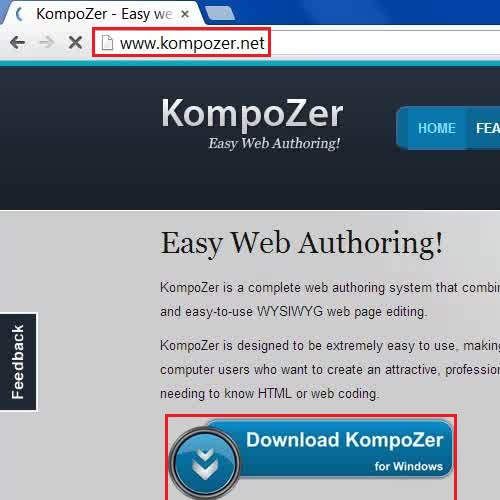 Step # 2 – Open the Downloaded File
Once the Zip file has downloaded, click on it and select the "Open" option from the menu. This will open up the downloaded. You must have a compression program installed and running in your computer as it requires to extract the downloaded file.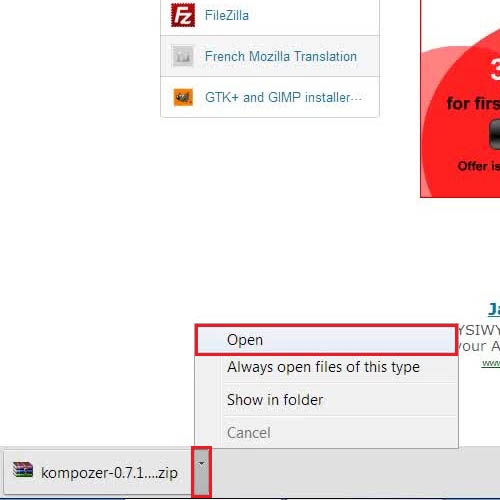 Step # 3 – Extract the Downloaded File on your Computer
Now click on the "Extract" button to extract Windows Kompozer program files on the selected location on your PC.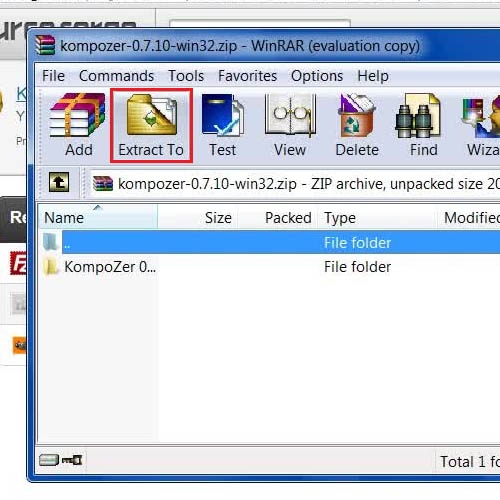 Step # 4 – Open the Kompozer File to launch the Program
Once it has been extracted, go to destination folder which you saved the program in. Once you have opened the folder, double click on the "Kompozer.exe" file to launch Kompozer application.