Windows 7 is an operating system offered by Microsoft. It has a dynamic and user friendly interface. In this tutorial we will show you how to install windows 7 from usb.
USB drives tend to be higher in storage capacity than disc media Not only is it faster to copy data such as setup files from a USB drive but during usage the access times are also significantly faster.

Step # 1-Open Vmware Workstation
Windows 7 installation from usb is not that difficult. For the purpose of this tutorial, we will be using vmware software version 9 to show you how it works.
Go to the start menu and type "vmware". Click on "vmware workstation" to continue with procedure.
Step # 2 – Click on New virtual machine option
When the software opens, go to the "file menu" and from the drop down list click on "new virtual machine".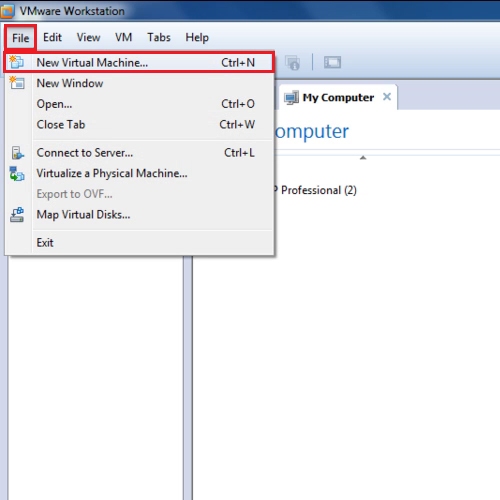 Step # 3 – Browse the ISO file
From the wizard, click next and then again click on the "next" button.
When the "install from" box appears, click on the radio button of "installer disc image file" and then browse the ".iso" file. Windows 7 installation from usb will take less time than doing it via a dvd. After that, press "next" to proceed further. In this tutorial, we have copied the ISO file from the usb and saved it on the desktop.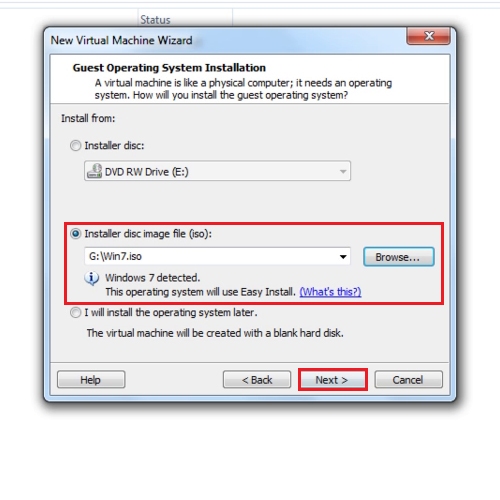 Step # 4 – Allocate the size
You will be asked to enter the product key of windows; type in the key and press "next". From the "specify disk capacity" box, select the capacity that you want to allocate to the operating system and press "next".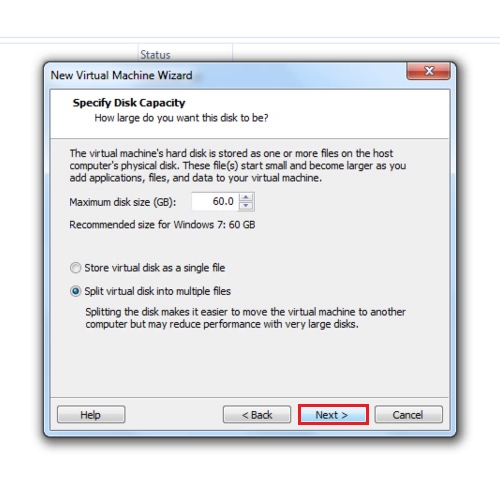 Step # 5 –View the installation
After a couple of minutes your windows 7 will be installed. So this is how you install windows 7 from a usb.