In this video tutorial we will show you how to install printer with Windows 8.
In order to install printer with Windows 8, you have to go to the "control panel". Choose "Hardware and Sound". Select "advanced printer setup".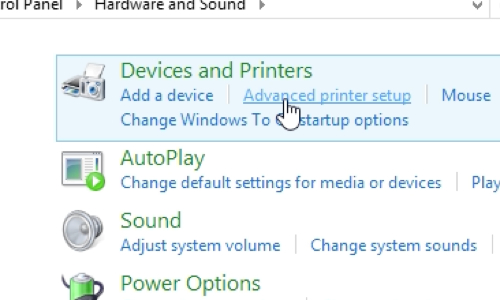 Wait until setup will search for available printers. If the printer is not found, press "the printer that I want isn't listed".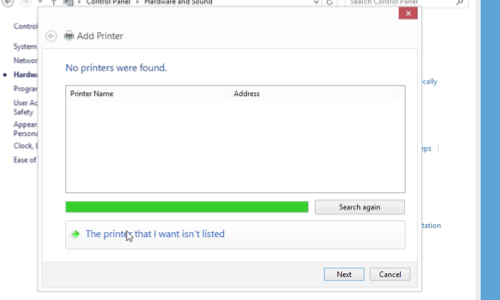 In following window select "Add a local printer or network printer with manual settings". Choose the port your printer is connected to. In next window wait until the list of printers appears. Than select the manufacturer and printer type. Click on "next" and in following window type a printer name. Click "Next" again and wait until the installation process is complete. Also you can choose Printer sharing options, whether to share this printer or not. Now your installation of printer is complete and you can press "Finish" to exit.