In this tutorial you will be shown how to join facebook group chat, which can be very useful if you want to tell some information to several friends at once, rather than chatting with each one of them separately.  
Step # 1 – Send a message
First make sure you are logged into Facebook. Also make sure you are a part of a group. Then click on the gear icon in the upper right corner of the group you are a part of. A drop down menu will appear. Click the "Send Message" option.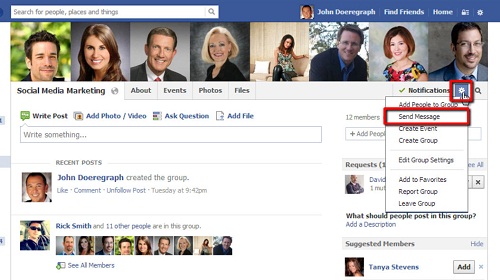 Step # 2 – Choose who to chat with
A list of members of group will appear. Check the checkboxes of people with whom you want to start a chat with. Then click "Start Chat".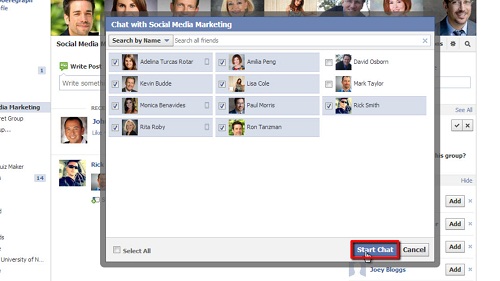 Step # 3 – Chatting with group
A new tab will appear at the bottom of your Facebook. It will have the same name as that of your group, click it. A new window will open. Use the text box to chat with the members of the group.
This is how to join facebook group chat, which is very easy and can save you a lot of time.