There are many ways to protect your wordpress site from hackers. In this tutorial, we will demonstrate a few common and basic methods which can prevent wordpress hacking.

Step 1 – Go to updates
First of all, we will check if our blog is updated to the latest version. Older versions of wordpress are hacked more easily.
In order to do so, simply click on the update tab available right below the Home tab in the dashboard.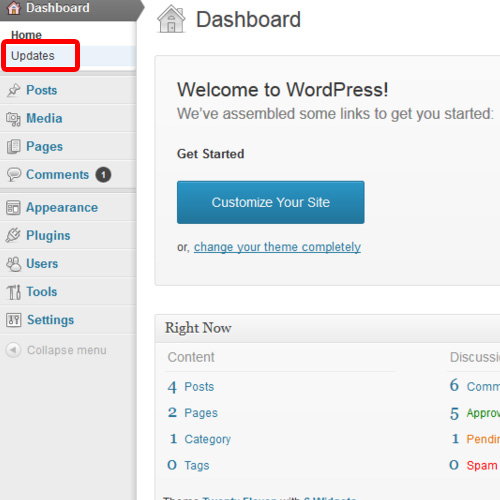 Step 2 – Ensure the latest version of WordPress is installed
This will open up the page of wordpress updates. As we have installed the latest version, you will notice that it says "you have the latest version of WordPress". Even then you can check for updates by clicking on the "Check Again" button over there.
The WordPress blog must be kept updated to the latest version as security patches are created by the wordpress team and then they are integrated to the latest releases.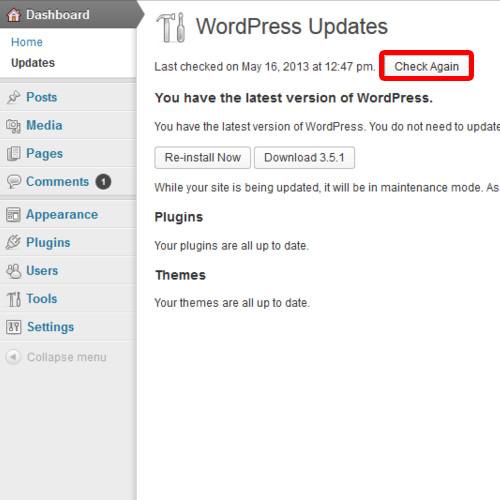 Step 3 – Go to the Users Section
Next, we will configure the login information. In order to do so, go to the Users tab and click on the All Users option.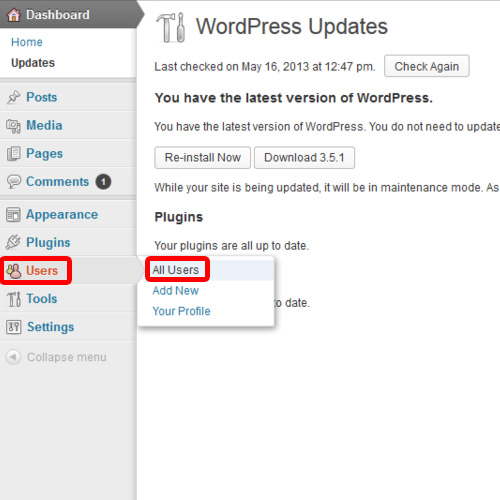 Step 4 – Change password for Admin profile
Once there, click on the admin user to open its profile.
Wordpress is hacked after applying brute forces to guess the administrator password. Thus, it is important to keep a secure password which is difficult for the hackers to break.
Enter such a new password that the strength indicator confirms the password as strong.
Once you are done, click on the update profile button.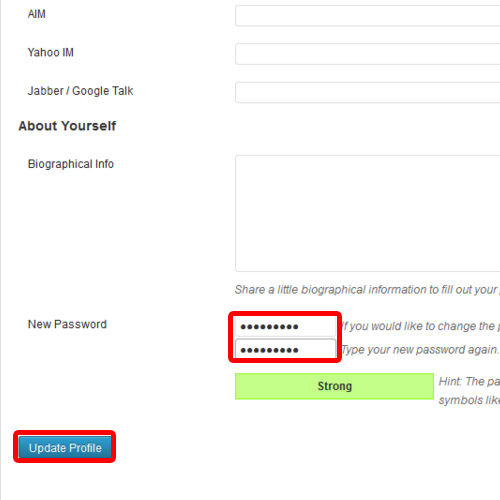 Step 5 – Prevent Crawlers
Now we will do something for the search engine crawlers which scan the admin details. Go to the wordpress root directory, make a new text file and name it robots.txt. Add the code which we have shown in the image.
This code dis-allows the search engine crawlers to access any administrative information. Just save the file and then close it. These were some of the ways in which you can prevent wordpress hacking.