Introduction
In this tutorial, we will teach you how to make a Google voice call from your pc. Google voice calling allows you to call people on their landline numbers as well as their mobile numbers.
Step 1 – Click on the phone icon
First of all, you need to be logged in to your Gmail account. On the left hand side of your Gmail inbox, you will see a telephone icon. Simply click on it and a notification will appear on your screen.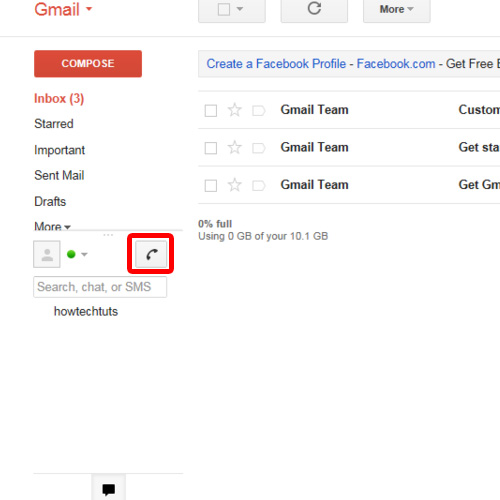 Step 2 – Accept & Install
You will be informed that you will be able to place calls on landlines and mobile phones from within Gmail. Click on the "accept and install" button in order to install google voice calling.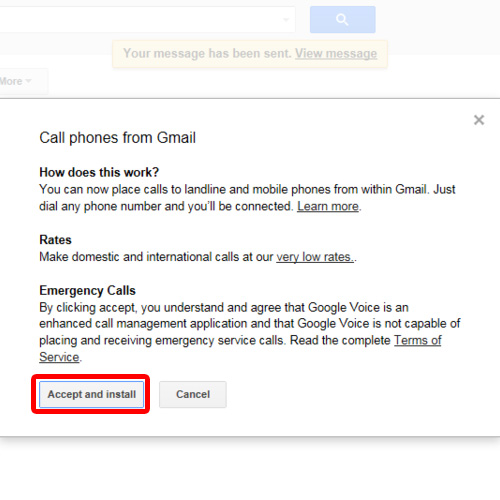 Step 3 – Install voice and video chat
As a result, a web page will open in a new tab. Once the page loads, click on the "install voice and video chat" button.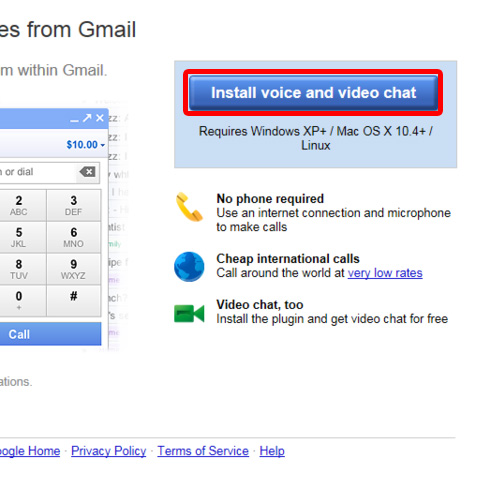 Step 4 – Successful installation
As a result, the Google voice and video chat installer will appear on your screen and the download will begin. Once the download has completed, the installer will automatically install it as well. Once the installation is successful, you will be informed so. Click on the close button to exit the installer.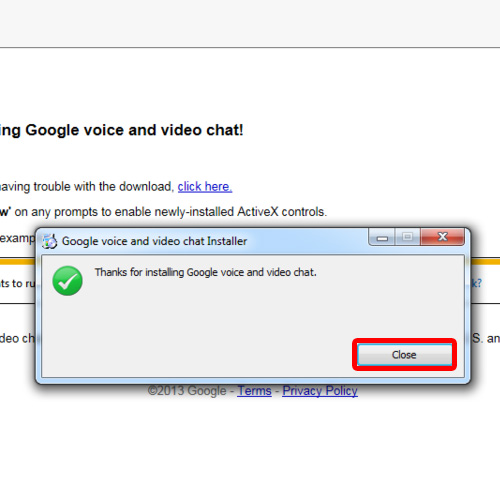 Step 5 – Chat using Gmail
The web page will now refresh and it will congratulate you on the successful installation. Over there, click on the start chatting right from Gmail option.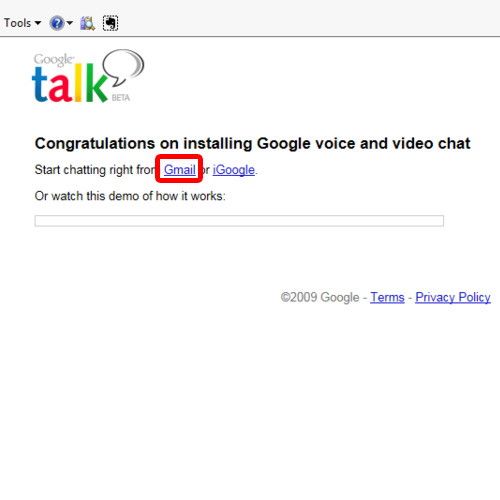 Step 6 – View the settings
This will open up the settings page of your email account. Over there, you will have the opportunity to change your chat options as per your requirements. Scroll down a little and you will see the voice and video chat category will be configuring itself by detecting devices. Once the devices have been detected, you will have the option to change the camera, microphone or speakers input devices. You can make adjustments to the sound settings by enabling or disabling the echo cancellation feature.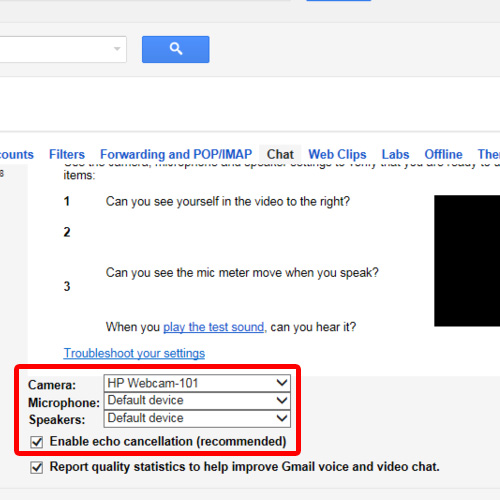 Step 7 – Make a call
Once you are done with the changes, simply go back to the inbox where you will find the voice and video chat on the bottom right hand side of the screen. Simply dial in the number that you want to call and then click on the call button.
In this manner, you can make a Google voice call from your pc.