In this tutorial, you will be shown how to create a to-do-list online.

Step # 1 – Finding an Online Task List Tool
Go to "rememberthemilk.com." Click the "Sign Up Now" button to create a new account. You will be taken to a page which asks for your first and last name, as well as your desired username and email address. Fill out this information.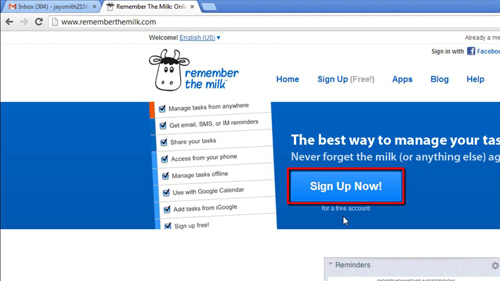 Step # 2 – Signing Up for Your Account
After you fill out and submit the sign up form, go to your email and you will receive a verification email. Open the email which says "Confirm your Remember The Milk account," and click the verification link to activate your account.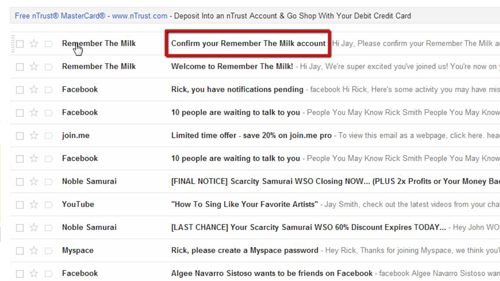 Step # 3 – Setting Up Your Account
After clicking the verification link in your email, you will be taken back to "rememberthemilk.com." Click the "Login," link to sign in with your username and password. You will now be taken to the personal tab.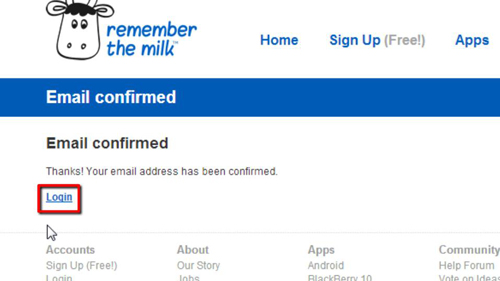 Step # 4 – Adding Tasks
Look at the center of the page, and you will find a white form called "< Add a new task." In this form, type in the task you need to remember, and press "Enter." At the top you will see an orange box appear that says "Task added," and it will show the due date.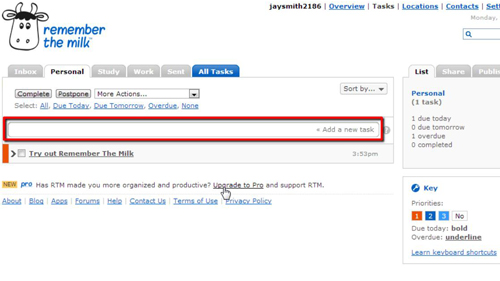 Step # 5 – Adding Task Reminders
You can remind yourself of tasks in many ways. Click "settings" at the top right side of the page. If you look under the section which says "I want to be reminded by…," you can set up the program to send you reminders by cell phone or Instant Message.