In this tutorial, you'll learn the answers to the questions what is Foxit Reader, as well as how and why to use it.

Step # 1 – What is Foxit reader?
Foxit Reader is a multilingual PDF reader. If you've ever heard of Adobe Reader, which is a very commonly used program today, then you've already got a good idea of what Foxit Reader can do. PDF Files are documents often used for eBooks, forms, and other documents that don't quite work as a word document, and Foxit allows you to read these. As you can see here we have a PDF open in the reader.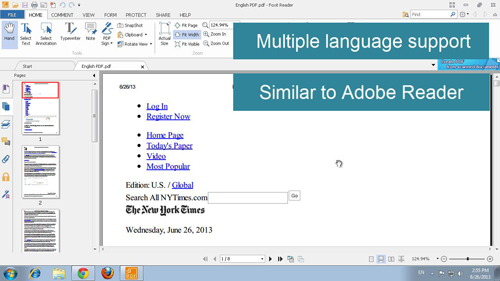 Step # 2 – Why use Foxit Reader?
PDFs are used every day in workplaces, schools, and even at home. Without a PDF reader, you'll be unable to access these documents, so it's important to have something like Foxit Reader to open these and view the contents. Foxit Reader is also multilingual, making it available to different languages as well. Here you can see that we have a PDF open in the Spanish language.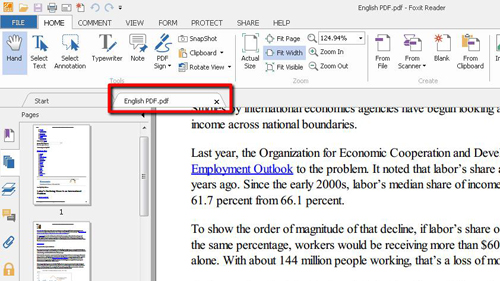 Step # 3 – How to get Foxit Reader?
Foxit Reader is available in both a basic and a full version, and both of these are completely free. If you think this program could be useful to you, you can download this program by going to
the official site
and clicking "Free Download".
You now know what Foxit Reader is, and why you should use it.