In this tutorial, you will learn how to print powerpoint handouts with lines for notes.
Perhaps I have completed my presentation file and am now ready to present to an audience. I plan to supply everyone in my audience with a print out of the presentation to follow along. PowerPoint also gives me an option to include blank lines next to the slides in the print out. This will provide audience members an organized way to take notes while I present.

Under the File menu select Print and under the Print What dropdown menu select Handouts (3 slides per page).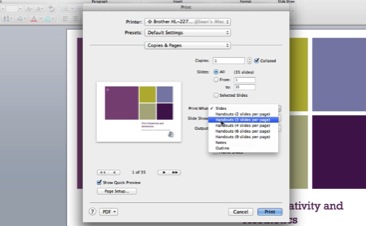 For reasons unknown, 3 slides per page is the only option that includes lines for notes.
Your slides are aligned along the left, and a series of blank lines are provided for notes. Click Print.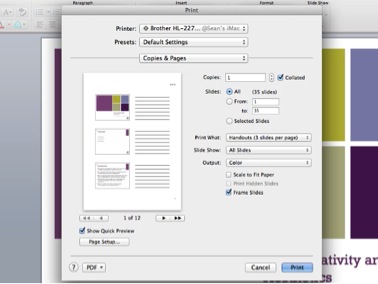 You have successfully printed your slides with lines for notes.