In this tutorial, you will learn how to print Powerpoint slides.

Under the File menu, select Print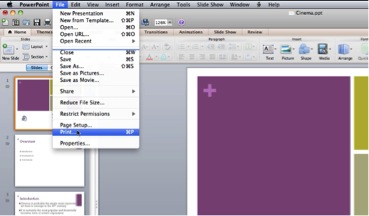 I could go ahead and click Print at this point to print every slide in my presentation. But what if I don't want to print every slide? Thankfully PowerPoint allows us to print a range. Click the radio button next to word From and enter the range of slides you wish to print in the text boxes.
The Print What dropdown menu allows you to choose how many slides you wish to print on each page. You can also choose to print your notes, or the outline of the project.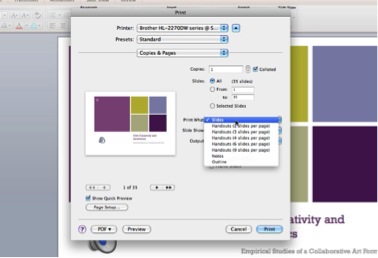 Click Scale to Fit Paper to ensure the entire slide is printed, and click Print.